There's Something Brewing at Inpulse!
We at Inpulse, pride ourselves on being industry leaders. 
We are constantly keeping our finger on the pulse, ensuring we're not only maintaining our competitive advantage and developing industry-firsts when it comes to measuring engagement and wellbeing; but we're always at the forefront of technological advancements.
This is important to us because it has, and continues, to set us and our clients apart. 
Because of our approach, our client's get to access the hard-to-reach people data that many alternative people success platforms fail to achieve; all while enjoying a superior user experience that generates fast, highly accurate results. 
Just a few great things about our Inpulse people success platform:
it's exceptionally user-friendly

it can be personalised to suit your needs

provides results that are simple to access and analyse

generates data with the help of machine learning algorithms, eliminating human error

safeguards confidential information to the highest degree
And so much more…
—
Once again, we're pushing the limits and taking things to the next level at Inpulse, and you don't want to miss it! 
Keep up to date here and on our social media pages to gain exclusive sneak peeks into what we're working on!
(Officially launching 16 July 2020)
The Inpulse Team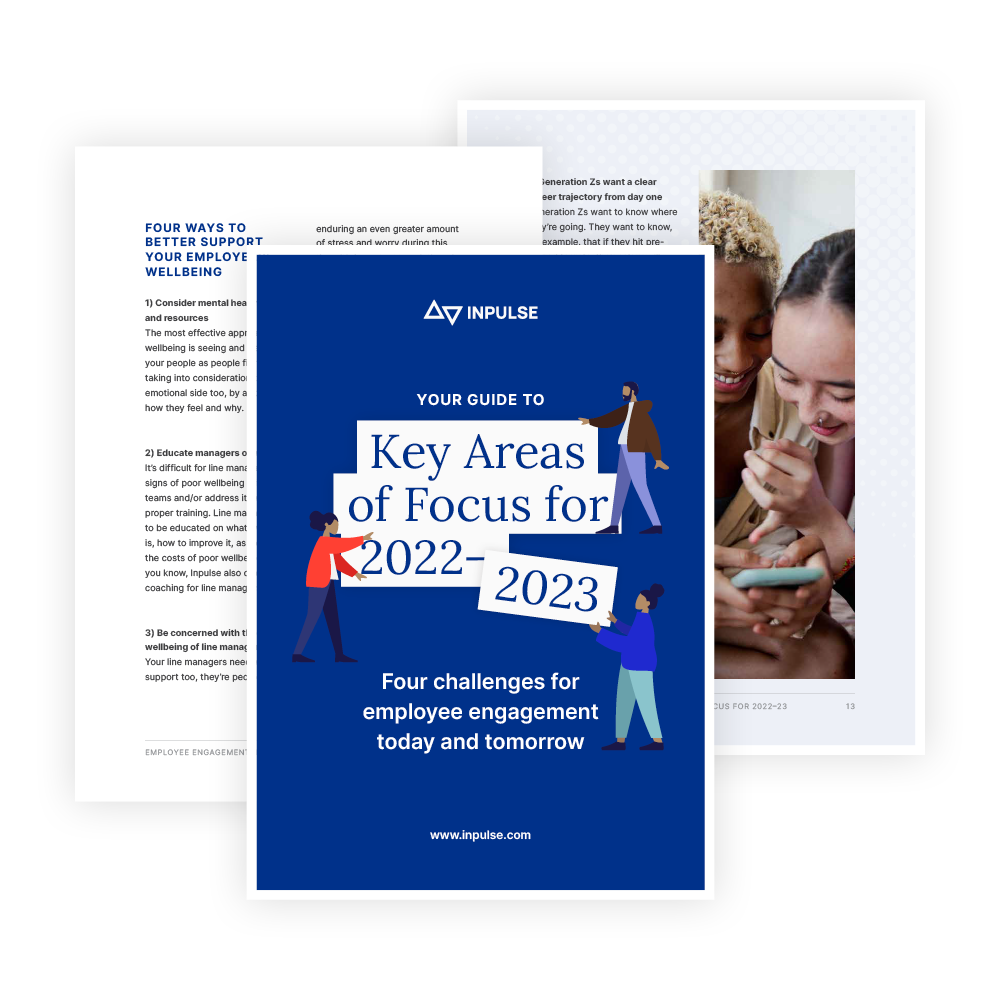 Discover Four Key Areas of Focus for Engagement in 2022–23