Inpulse features in HRDirector Magazine: New Approach to Line Management
Jodie Harrison, Insights Consultant at Inpulse shares her opinion on great management.
"The Squeezed"
Line Managers are stressed, stretched, underrated and an often -overlooked secret weapon in engagement. Creating a thriving team culture, where productivity and motivation are high and there's a strong sense of commitment, requires line managers that can cast inspiring vision at local level and give support along the journey.
'New Approach to Line Management' – HRDirector Magazine, April 2023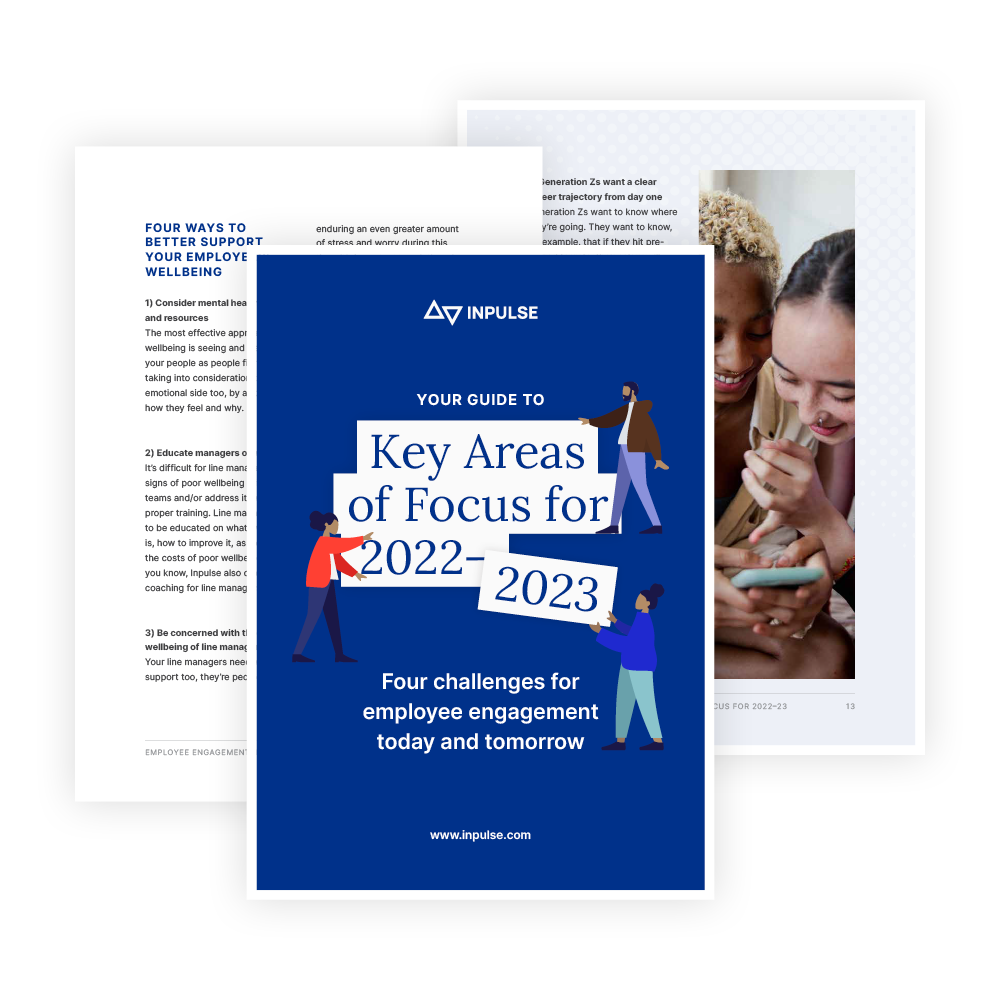 Discover Four Key Areas of Focus for Engagement in 2022–23