#BlackLivesMatter: Your Business can Be a Catalyst for Change
After the murder of George Floyd by a law enforcement officer in the USA, the fight for his justice has taken the world by storm and has ignited a global call for change and equality. 
Protesting and creating awareness on platforms such as social media is powerful and creates momentum, but societal change takes work. You and your business can be the catalyst for societal change!
Here's how you can be the change:
Check-in with your employees
This is a very sensitive time for the world and it goes a long way to check in with your employees and support them and their wellbeing – especially racially diverse employees. Sensitive events and racist/discriminatory experiences can ignite post-traumatic stress disorder, according to Psychology Today UK: 'One major factor in understanding PTSD in ethnoracial minorities is the impact of racism on emotional and psychological wellbeing.'
As a business (and as individuals) it is not enough to express verbally or on social/communication channels that you're in support of change and equality; it's essential that you support your people, take action, make necessary changes within your organisation and workforce, and fully commit to your values. 
Maintain a diverse workforce
Diversity in the workplace is critical to success – diversity gives birth to heightened creativity, streamlined processes, a well-rounded workforce with varying skill sets, backgrounds, ideas, and a much better workplace culture. According to research, 85% of global corporations believe diversity is crucial to innovation in the workplace, while 83% of executives agree that a diverse workforce improves their company's ability to capture and retain a diverse client base. 
And amongst talent, a diverse workforce is important to 67% of job-seekers; aiding in retention and recruitment. 
But it's important to note that organisations shouldn't have to be 'reminded' about maintaining a diverse workforce – it should be a given. If it's not yet a 'given' within your organisation, this is a sure sign that change is absolutely necessary. 
Donate and support 
Have you considered your corporate social responsibility? Now is the time to think about how you can integrate social (and environmental) concerns, that align with your values, into your business strategy. It's important that businesses give back in some way and seek to make the world a better place – especially if they are in a position to. It's also important that businesses stand for something, express and live by their values, and are a good example to their people. One way of giving back is by donating to funds and initiatives that are working to support black communities, businesses and more. Others include donating to charities, participating in/funding community upliftment initiatives, donate products or services to a charitable organisation. 
Celebrate diversity in your workplace
Educating your workforce on diversity is incredibly important especially if you're working towards deeply-embedded change. One way in which to educate and (celebrate diversity simultaneously), is through social events – perhaps with themes that celebrate different cultures, for example. 
There is much to be learned through the experience of cultural foods, attire, art and of course through open communication. It's amazing to learn that many companies in the UK do celebrate diversity, and in a recent poll, 79% of them believe that diversity initiatives have had a positive effect on workplace culture. Not only that, but social events of any kind also boost morale, improve culture, creates better relationships and communication and fosters teamwork. 
Confront racism immediately
It goes without saying: if there are ever incidents' of racism and discrimination within your workplace it needs to be addressed and expelled immediately. There is no place for it in the workplace – nor in the world.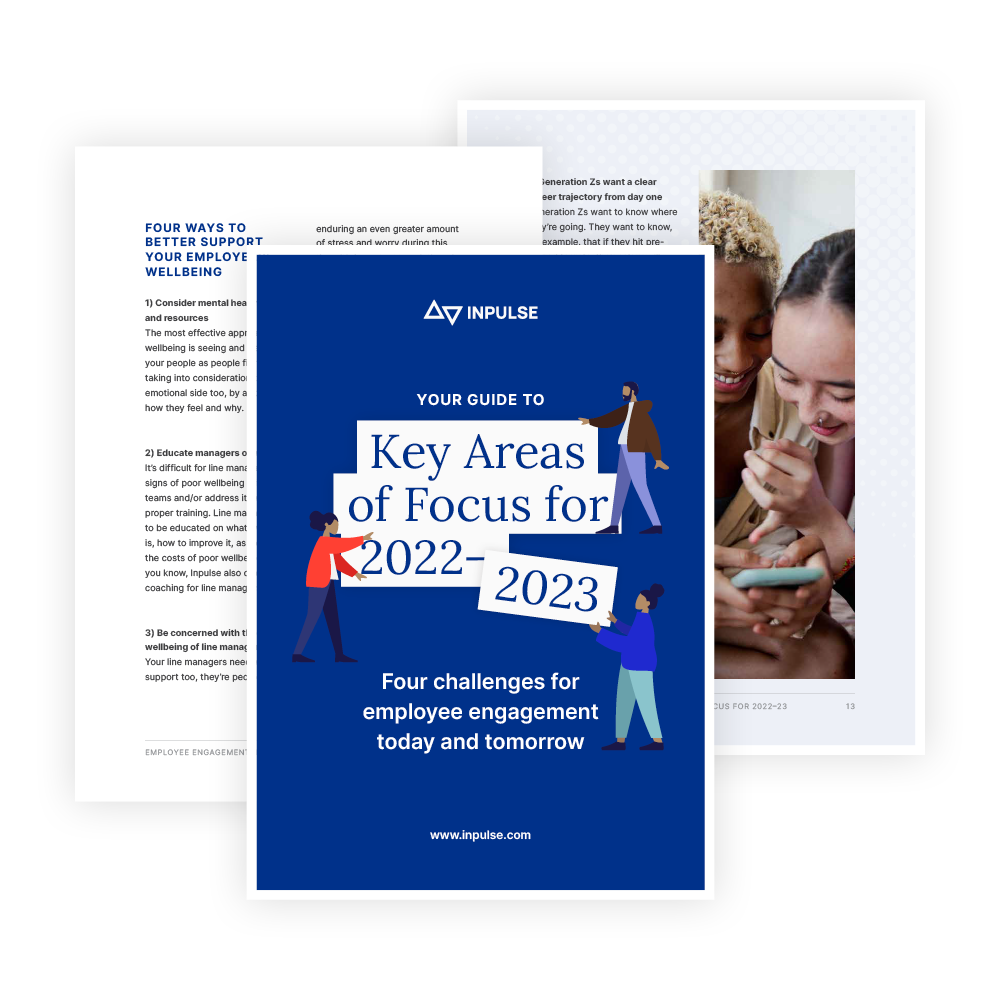 Discover Four Key Areas of Focus for Engagement in 2022–23