A Close-Up of People Analytics and its Power to Transform
People analytics is essentially hard-data that provides management with insight into their workforce. By using people analytics, management is able to access everything from emotion to level of skill within their teams, which assists in the improvement of employee engagement, recruitment, retention, motivation, performance and more. 
It's never been more challenging for organisations to recruit and retain talent, given the change in generational desire with regards to work/job satisfaction, and social channels like LinkedIn making it easier for individuals to apply or be head-hunted elsewhere. That's at least the challenges of an organisation that have yet to invest in people analytics. People analytics completely overrules external challenges, as internal data guides decision-making – and it's for this reason world-class organisations are investing in it.
A few groundbreaking companies using people analytics:
Google 
Google value their people, and their organisation too. They want to see both people and company thrive:
"All people decisions at Google are based on data and analytics. The goal is to bring the same level of rigour to people decisions that we do to engineering decisions." – Laszlo Bock
Recently, Google's designated People Team analyzed internal data drawn from employee surveys and reviews to identify the characteristics of a great manager. This was done to improve the training of future managers/leaders to ensure they perform at their best. 
Side note: Google's People Team found that one-on-one coaching and consistent feedback was number one when it came to being a successful manager.
Microsoft
Data drawn from analytics drives decision-making at Microsoft: 
"Data gets involved in pretty much every programmatic decision we make in HR. If we are going to change our performance management system, we do tons of analysis and the data really helps drive that decision. Any type of benefit changes we make we do extensive analysis. We have used data to explore whether we are paying our top performers the right amount of money. We spend a lot of time on quality of hire – the people we have hired. We examine them across a scale from a high-quality, medium quality or low-quality hire." – Dawn Klinghoffer, Senior Director of HR Business Insights at Microsoft
According to Dawn Klinghoffer, the team at Microsoft uses a four-step process:
Data collection

Applying definitions

Analyze

Take action
LinkedIn
When Rebecca White, Senior Manager of Talent Analytics at LinkedIn first joined the team, she saved the company 15% of its recruiting budget just by using analytics!
"Our goal was to build visibility and accountability into the hiring process and in a little over a year, we came up with a resourcing model that was able to predict hires within 5% of actuals (meaning we almost perfectly predicted how many hires would be made and how many recruiters were needed to make those hires that year) while more effectively staffing the recruiting team to meet business hiring demand." – Rebecca White
Here's how people analytics can work for you:
Improve the quality of your hires and remove bias from the recruitment process

Discover the

characteristics that make a strong leader

, or sales person (for example)

Gain insight into which employees are more likely to leave/will leave

Analyze employee engagement levels across teams.
While people analytics is a powerful tool for managers and leaders of an organisation, the HR department reaps massive rewards. The acquisition of talent begins with the HR department and its this talent that filtered down and made use of by managers and leaders. It's this talent that impacts customer satisfaction, brand reputation, performance and most of all profit. These tools can help HR refine their process and their people to boost profit. 
The questions people analytics will answer for the HR department: 
Are we hiring the right people?

How can we attract talent?

How can we retain talent?

What's our turnover rate?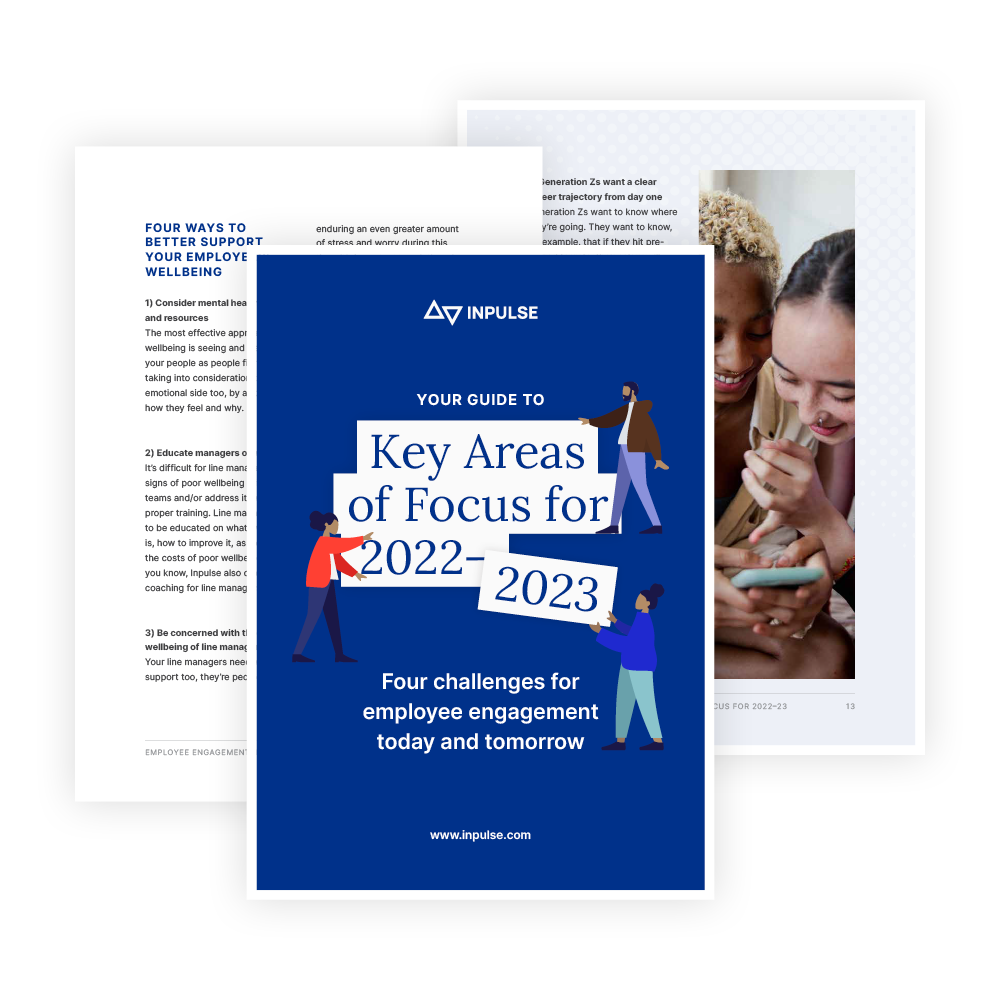 Discover Four Key Areas of Focus for Engagement in 2022–23