Talent Retention
Attracting and keeping good people is a major challenge for financial services.   The reputational impact of the crash ten years ago is still casting a long shadow, while the world of big tech is increasingly alluring to the best talent.  From our experience in the financial services sector, there are three things to focus on to keep people engaged…and still working for the organisation.
Keep talking through uncertainty–  we live in strange times, which are especially uncertain in financial services.  The impact of Brexit is still unclear, while the sector landscape is being altered by new suppliers and challengers.  Regular dialogue through uncertainty reduces its negative impact.  People feel listened to and that some one cares about them, while frequent contact helps organisations spot issues before they get too big and damaging.  Zurich Insurance, for example, uses our revolutionary engagement platform, Inpulse, to consult regularly with their people and maintain this crucial dialogue.
Building advocacy – people need to feel proud about where they work, and organisations need their people to be champions for their business.  Inpulse will enable you to understand how people feel about your organisation and the levers to pull to raise their inclination to promote it.  Just as you will track your Net Promoter Score externally, we can help you gauge it internally.
Tracking the employee experience – people often have 'wobbly' moments – when they feel disconnected with their employer and are most at risk of being tempted away. Inpulse enables you to track key aspects of the employee experience to understand how people are feeling and identify those circumstances in which they are most vulnerable and require help, support and attention to prevent their possible loss.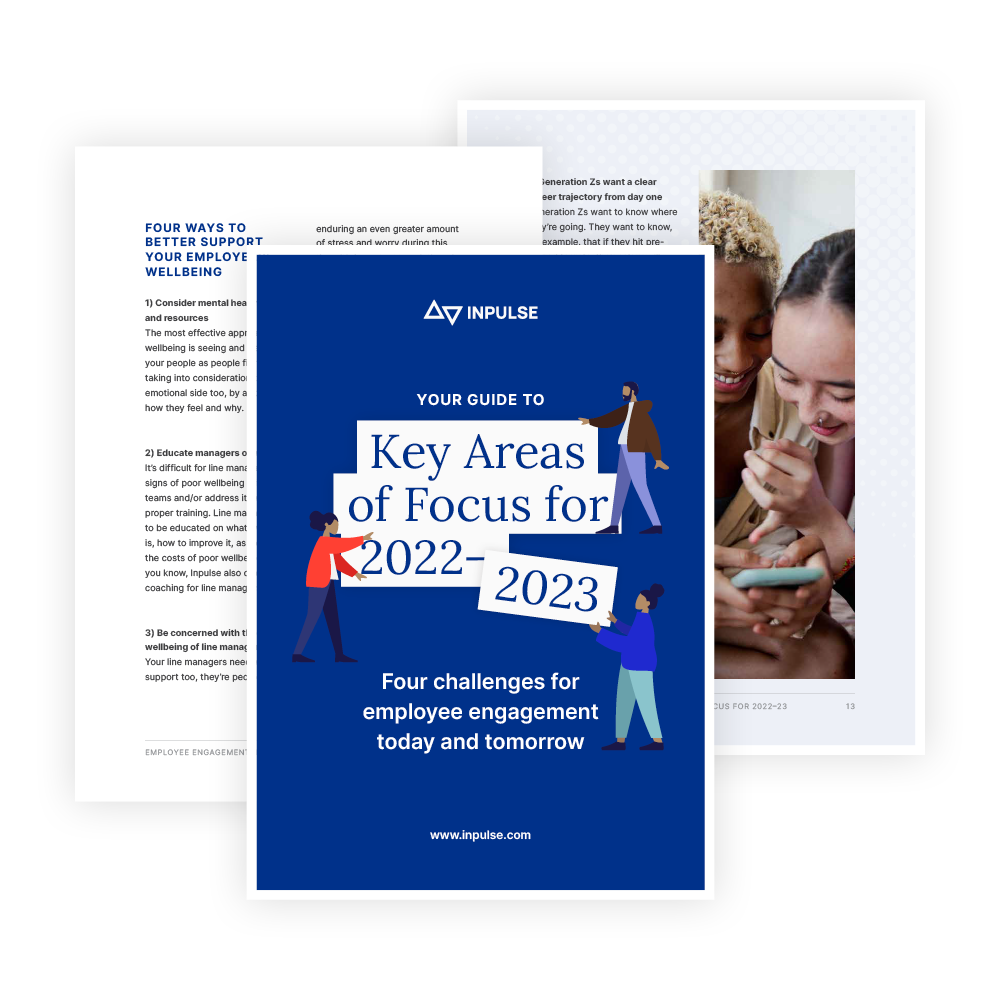 Discover Four Key Areas of Focus for Engagement in 2022–23