Understand Your People Quickly With Inpulse AI
Inpulse AI helps you ask and answer the most important questions about your people, including how they feel about working for you and why.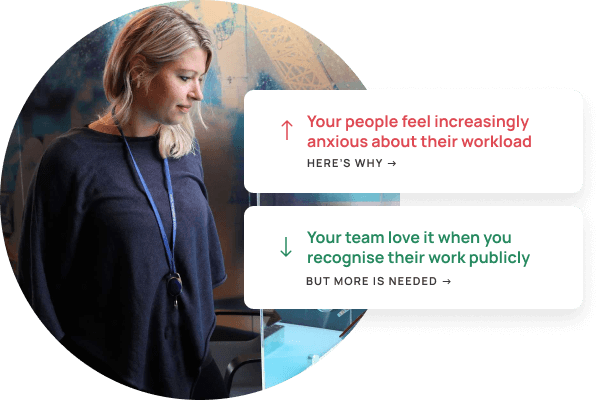 How Our AI Works
After your survey closes, our AI-powered platform reads all free text responses and assigns a relevant emotional theme to each employee response.
This enables you to immediately identify and address issues causing disengagement or negative feelings in your workplace.
Our machine learning algorithm was trained by a team of engagement experts to identify emotional patterns and key response identifiers. To date, we are able to achieve 94% accuracy with our AI categorisation, the best in the industry. You can be confident that our algorithm assigns responses the same way an engagement expert would.
---
Our AI In Action
Our engagement platform shows our AI categorisation with an easy to understand overview of your results.
You can see immediately the strengths and weaknesses across the organisation, as well as a detailed breakdown of the dominant emotions within each major feedback theme, giving clarity on where the problems are in your organisation, and how best to address them before they escalate.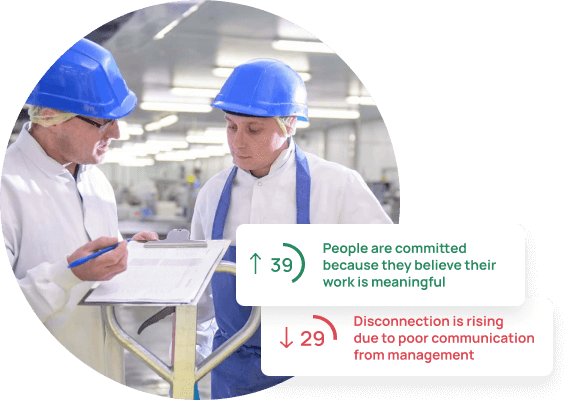 ---
Get instant insight – see employee emotions by key themes.
---
Save time – no need to read and assign responses yourself.
---
True interpretation – with a 94% accuracy, results are trustworthy.
---
Identify problems before they emerge – leave nothing unaddressed.
---
Actionable results – allowing you to move forward fast.
---
Help on hand – our experts are with you to advise and guide.
Frequently Asked Questions
How can Artificial Intelligence help engage employees?
One of the biggest challenges for employee engagement is collecting responses and understanding how people feel. By using artificial intelligence Inpulse helps you to understand the themes in employee survey responses and gives you an overview of how your people are feeling.
What kind of insights can I get with Artificial Intelligence?
Our machine learning algorithm analyses free-text responses and sorts them by emotion. You'll be able to see how many of your employees are feeling inspired or disconnected and why.
How quickly can I implement Artificial Intelligence with Inpulse?
Work with us to discover how Artificial Intelligence can supercharge your employee engagement.

Book a personalised demo today.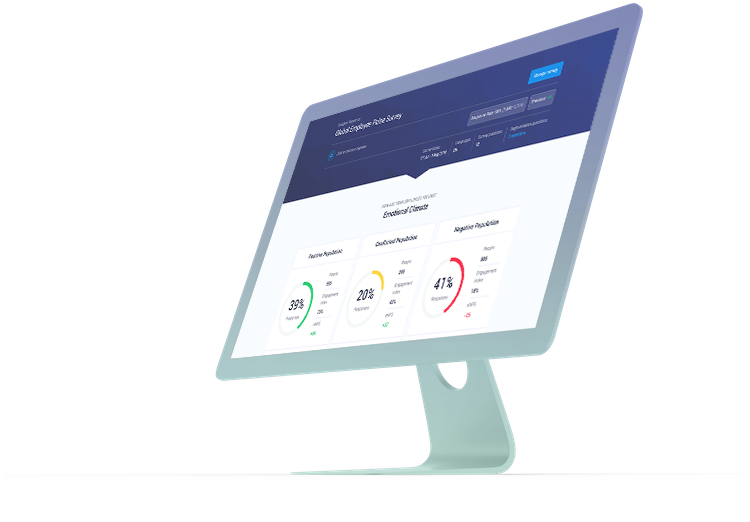 Find a time to talk to our team