End of an era
It's the start of a brand new year a great opportunity to reflect and think about trying new things and taking some risks! So our challenge to you this year is to rethink your annual engagement survey and to start measuring and facilitating employee engagement in real time. 
Understanding how employees are feeling about the year ahead, the organisation they work for and their Manager is a good first step. For many companies this means the obligatory annual employee survey usually done at the wrong time and with the maximum of fuss. 
Quest believes that with it being 2019 and all, it's time for a new approach. Long surveys, that can take months to return results, largely fail to engage employees and rarely do anything to actually make things change as a result. Reports are produced and simply get passed down the line. 
An Aon Hewitt report stated: 'Only 18% of employees strongly believe that their survey results will be acted on.' 
By contrast, Inpulse is an engagement app for the twenty first century. 
If you're looking for more from your annual survey and a new tool and approach that can measure and facilitate engagement in real time. Then good news, it's arrived. Inpulse provides:
Multiple Survey options
Real-time results
Powerful analytics
Great user experience
Simple, easy to use platform 
Companies are organic entities, living and breathing, and employees need to know that their survey contribution has purpose and is valuable. With the influx of younger workers and the proliferation of technology at work, engagement surveys need to be more flexible and transparent. And, of course, the user-experience must be simple and easy.  
And what to do with the results? It's time to create conversations, not pointless action plans that miss the moment and leave people more disengaged, and Inpulse does exactly that. It challenges Leaders to embrace the 'Leadership Moment' and, rather than making decisions based on historic information, learn to hold conversations and find solutions as they emerge. Organic, real, relevant and powerful. 
So maybe 2019 is the year for you to throw off the old ways and try something new, try Inpulse.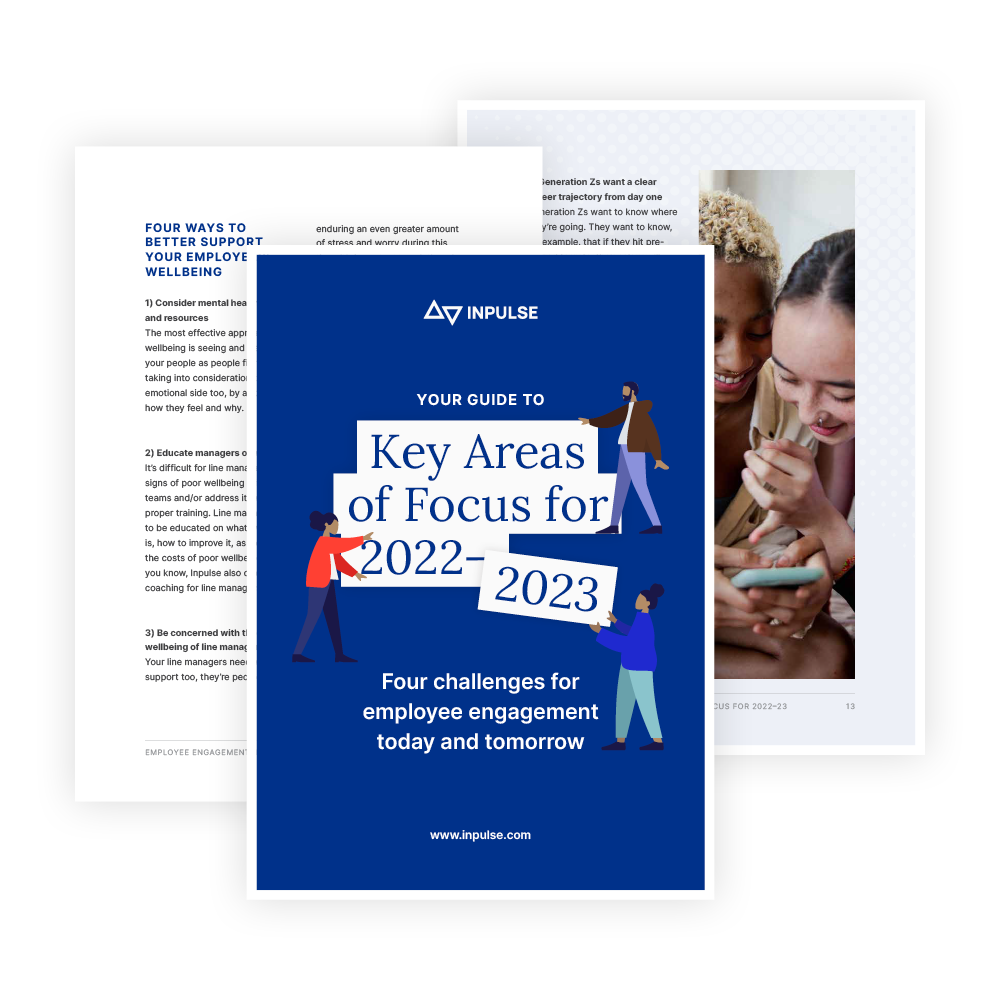 Discover Four Key Areas of Focus for Engagement in 2022–23