CASE STUDY · HEALTHCARE
Harrogate and District NHS Foundation Trust
Through their Quarterly Pulse Survey, the Harrogate and District NHS Foundation Trust has been working with Inpulse over the past two years to understand and improve the employee experience of their 5,500 employees and support the achievement of both the NHS' people and long-term plans.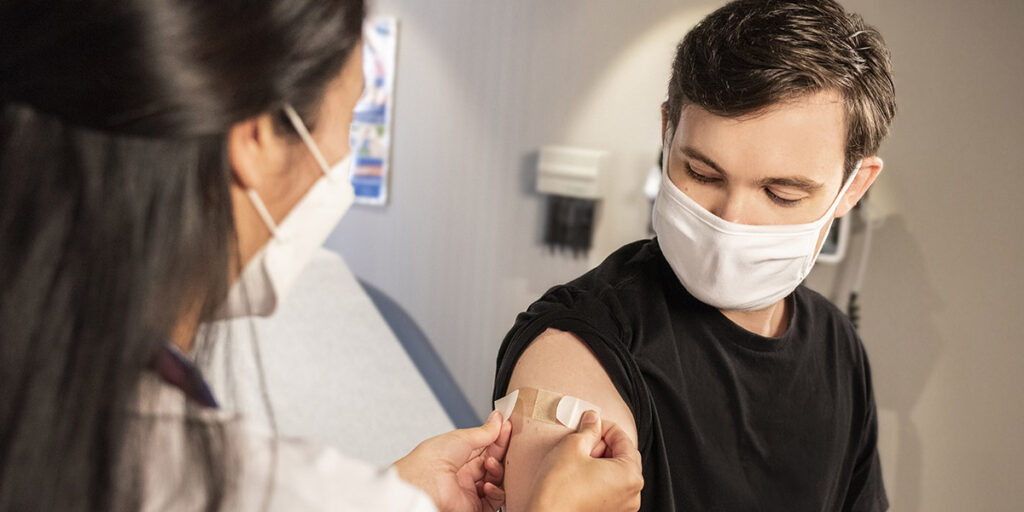 The Engagement Journey
Key to achieving this within the NHS, which has a complex organisational structure, has been collaboratively developing an ever-evolving bespoke engagement strategy, based on our Engagement Maturity Model. It was also important that we took a holistic and progressive view towards engagement; envisioning the end goal and outlining the steps to get there, as well as the likely barriers.
The development of this strategy has involved four key elements:
Defining engagement: specifically, what engagement means to the Trust and wider NHS, to enable its accurate measurement. Similarly, fostering a culture of transparency and shared ownership across stakeholders by sharing the survey's live results with respondents and developing leaders' buy-in to engagement has facilitated enthusiasm for engagement and major change.
Cultivating an appropriate survey approach: specifically, one that collects robust and relevant trend data to inform local, company-wide, and strategic decision-making. For example, where relevant, we developed and adapted survey questions to the specific departments', the Trust's and the overall NHS' current context and initiatives (e.g., using the 2020-2023 People Plan documents). Therefore, although still rooted in occupational psychology and with benchmarking capabilities (including across the same and different sectors), this ensured that the data obtained was useful, relevant, and actionable. One example of this tailored approach is focusing each survey on one of the Trust's values, to help embed them within its culture.
Developing an effective communications plan: to reinforce the people promise and collect valid data, it was crucial to engage employees from across the Trust's diverse population and geographical sites with the survey. Low participation in staff surveys is also commonplace within the NHS (the average is 10%), so extra effort was directed to overcome this foreseen barrier. Key to tackling this was ensuring that employees feel their participation is worthwhile, for example, by communicating and demonstrating that their results are looked at and that they inform decisions.
Embedding a holistic approach to the employee experience: this involved not only supporting the planning, development and setting up of the survey but also the post-survey process. This has involved training managers to navigate our intuitive and easy-to-use platform, and analyse their data-rich and in-depth results dashboards. Similarly, through coaching, we have supported managers to have meaningful conversations with their teams and enact effective, local-level change.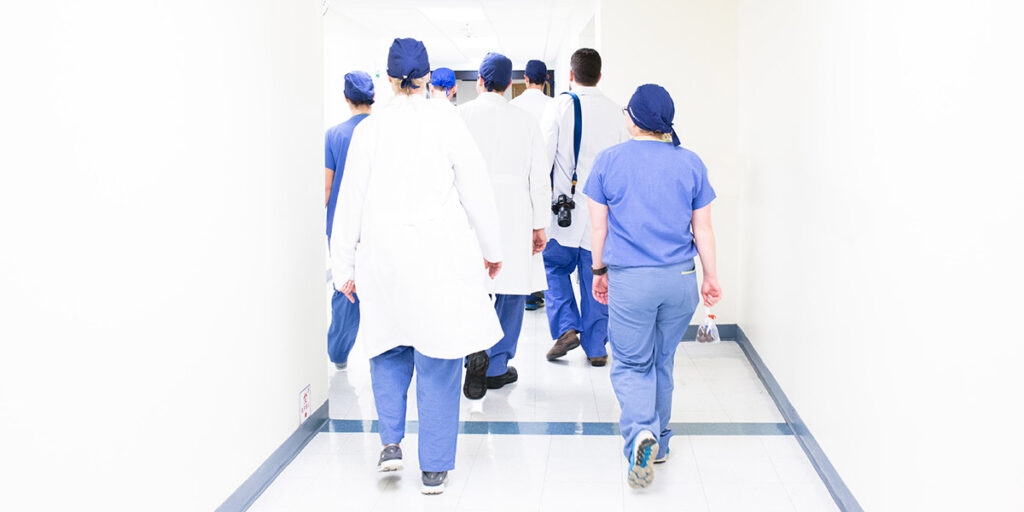 The Outcome
There have been wide-reaching benefits of developing this approach towards engagement. The three key outcomes are as follows:
Increased participation: we are hearing the voice of a greater proportion of employees (the last survey received 24% participation), so managers and leaders have more representative insight into employee sentiment and data that can help create effective change for all staff.
Ownership of engagement: there is a high level of stakeholder ownership of engagement, which ensures the success of the survey and resulting action. For example, facilitated sessions that are driven by colleagues and supported by leaders take place within 4 weeks of survey closure to enable teams to discuss their results and decide on action.
Engagement rising and sickness absence falling: Since their first survey, there has been a 54% increase in the number of employees feeling completely positive about their work. More people feel they can be themselves at work (an increase of 17% to 77%) and are advocates of the organisation (an increase of 21% to 57%). Similarly, engagement within the Trust has increased by 23% to 65%, and this has had positive knock-on effects. For example, in the departments that have strived for a culture change and where engagement has increased, sickness absence has reduced.
It is evident that the partnership of the Harrogate and District NHS Trust with Inpulse and the use of our flexible, insightful, and innovative digital platform have had transformational benefits. We look forward to continuing the journey and helping them to further mature their engagement strategy so they can reap the benefits for both their people and the Trust.
'At HDFT we have been using Inpulse to run our quarterly surveys. It has helped us transform our culture and improve the employee experience as we gain insight into what people think in real-time. The dashboards make it simple to see where action needs to be taken and what we can do to make our Trust more inclusive, caring, and positive. Our quarterly survey results are now being integrated into reports and workshops at each level of the organisation, right through to the Trust Board. Participants have found the surveys easy to do on mobile devices or desktops and appreciate a) seeing the results as surveys are completed, and b) having team meetings around the findings to improve things which have been of concern. Line Managers really appreciate having the feedback within a couple of days, complete with downloadable reports and suggested actions. The response rate has increased with each quarter and the results reflect what is happening at the time. Where changes have been implemented and appreciated, the results reflect this. Where teams are undergoing consultation, or are in the midst of unsettling changes, we see the impact on morale through the emotions questions and general happiness/wellbeing. Moving our surveys to Inpulse has been a game-changer for us as an NHS Trust'

Lynda Fussell, Project Manager for the Culture Change Transformation Programme