CASE STUDY · TRANSPORT INDUSTRY
A shift to a more
people-centric culture

is beginning to have a tangible and significant impact on employees

Since partnering with Inpulse in early 2022, a large transport company has seen a significant shift in employee engagement. This shift has been particularly significant within the driver employee population.

When the organisation carried out their initial employee engagement survey with Inpulse, it was revealed that drivers were suffering. In a population of approximately 4,000 drivers, a significant number of people were not feeling recognised and valued, with only 8% of drivers indicating that they felt valued.

'Unappreciated' emerged as the most dominant negative emotion with 42% of drivers selecting this emotion when asked how they felt about working at the company. This was reinforced by the fact 58% of drivers responded negatively to the question 'If I do great work, I know that it will be recognised'.

The Engagement Index (EI) itself was incredibly low, standing at just 34%. The EI for drivers was in fact so low that it dragged down the overall company EI by 19% points.

There were multiple aspects that emerged in our analysis which contributed to this sensation of disengagement:
Drivers felt they were not being recognised or valued.
Work life balance was unsatisfactory. Drivers expressed frustration at working long hours, with difficult shift patterns that simply exacerbated workload and elevated stress levels.
Disconnection from line managers. Much of the direct feedback from drivers reported little communication from and low visibility of line managers, leading to employees feeling unsupported.
'Human skill' shortage. We found that, despite their efforts, line managers were not equipped to deal with the feedback from drivers and were at a loss regarding ways to help. This consequently was creating a negative feedback loop with employees feeling disconnected and managers lacking the skills to help.
This is where Inpulse came in with the aim to change company culture and boost engagement. Within a year there has been tangible success.
The Challenge
There are many factors which may have prompted drivers to feel this way. Firstly, the nature of the job itself makes it difficult for drivers to feel a sense of camaraderie. Drivers work in solidarity for the vast majority of their working hours which in turn makes it very difficult for them to feel connected, which was clearly reflected in the emotions expressed by drivers.
Establishing and maintaining a consistent stream of communication between drivers and management is also a difficult task. Drivers are often on the road meaning open communication suffers which in turn puts a strain on relationships between line managers and drivers.
Drivers also struggled with working consistently long hours with short breaks in between shifts and schedules which were often inconsistent and changed last minute. This highlights clear issues with establishing a good work life balance with drivers feeling overworked and underpaid.
This was a theme which came up frequently in their feedback, for example one driver said: 'The hours and shift patterns do not give a good work/life balance. Pay is not enough for the responsibility we have.'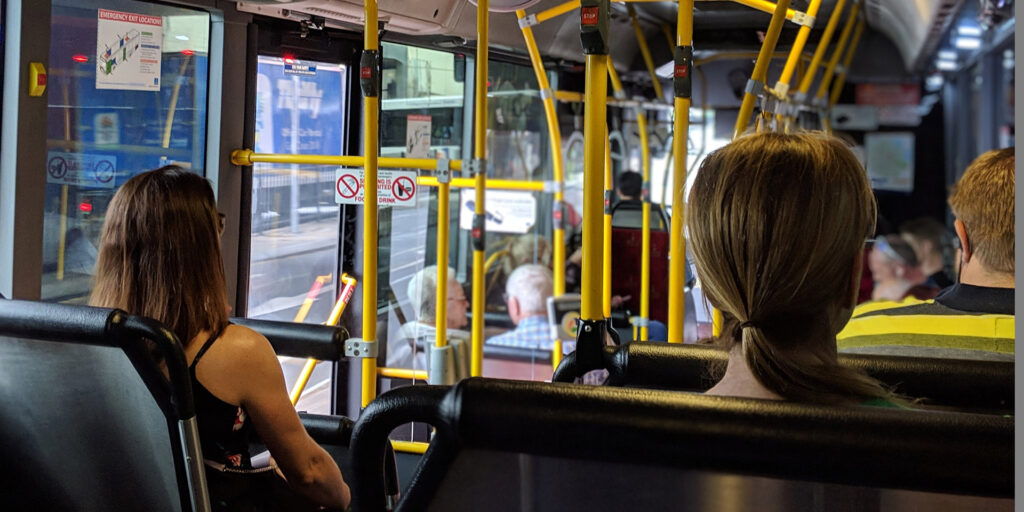 Our Solution
After having established the main problems at hand, Inpulse aided the organisation with beginning to put some solutions in place to try and boost employee morale and begin to solve some of the key issues drivers were facing. It was first important for us to acknowledge that a culture shift of this magnitude takes a significant amount of time to implement and be felt consistently as it requires addressing issues at every level and coming to solutions as a team.
However, over the course of the year senior management at the company made a considerable effort to assess problems at their source, not by simply looking at the basic processes. They have started to create a more bottom-up people-centric culture in which management aims to work according to the mantra of 'you said, we did'.
Some solutions which have already been implemented are as follows:
Front line leaders are encouraged to engage their drivers through regular catch-up conversations, which are informal conversations designed to facilitate open and honest communication.
Line managers are taught the skills to begin to make functional changes and be strong advocates for drivers when presenting feedback throughout the business hierarchy, often on the behalf of drivers.
Senior management is aiming to encourage active changes in behaviour and to change company mindset from a culture of basic compliance of employees to an environment of open communication and collaboration throughout the organisation to allow for decisions to be made as a team.
The Outcome
Over the last year we have seen a significant improvement in results across engagement surveys, particularly in the driver population. The most recent survey carried out by the organisation yielded the most positive responses yet.
Overall, the Engagement Index for drivers has seen an increase of 13% points over the year.
The percentage of positive emotions expressed has also increased substantially, increasing by 20% points.
Employee advocacy has significantly improved, from 24% of drivers recommending the organisation as a great place to work in January 2022, to 41% now recommending the organisation in February 2023.
All of the above trends have been consistent over the past year, with the aim that, in collaboration with Inpulse, the organisation will continue on this upward trajectory.
In terms of themes…
Wellbeing and workload still emerge as negative themes but are being expressed in this negative light less frequently. The frequency of 'wellbeing' being expressed negatively was 2.4% points less than it was in January 2022, and 'workload' 2.3% points less.
Job satisfaction emerges as a positive theme, and this is increasing with the theme being expressed positively 3.7% points more than it was in January 2022.
It is evident then that the changes and processes being steadily put in place by the organisation in order to shift to a more people-centric culture is beginning to have a tangible and significant impact on employees, specifically within the population of drivers.