Line managers: Why it's important to engage the engagers
Did you know, much of your success with engagement depends on your line managers?
"Without them there is no engagement." So says Cary Cooper, professor of organisational psychology and health at Manchester Business School, on the importance of line managers to employee engagement.
The truth is – and we speak from experience – it's nearly impossibly to engage employees if:
The line manager is not engaged
The line manager fails to acknowledge the importance of employee engagement and discards engagement results
The line manager is unsure of what it means to be engaged and how to engage others
If even just one of the above points ring true, improving engagement is just about doomed. And, of course, if any more of these points ring true, organisations can expect engagement to plummet. Which demonstrates the critical importance of:
Engaging line managers
Engaging line managers is no different to engaging employees. What we've seen the most success with is finding out how line managers feel and why. What matters to them? What do they need? What makes them feel good or bad about their job and their organisation? This data is best collected through our emotion-centred engagement surveys, and it's this data that will guide decision-making, drive change and improve engagement amongst line managers. But remember, this is an exercise that needs to be conducted regularly to be highly effective.
Educating line managers on employee engagement and how to engage others
Many line managers are put off by the term 'engagement' as they see it as an HR task. Instead of speaking of 'engagement' it's worth getting your line managers to think: 'how do I create an environment where people wake up in the morning and want to come to work?' A thought like this needs little explaining – immediately they'll grasp the benefits of leading in this way. It will also pique their interest about how their people feel about their job and why, and what they can do to improve their experience for the success of the team. Teaching them how to engage their people should also be easier once you've discussed the importance of engagement. Have you read our tips on how to engage employees and listened to our podcast episode dedicated to this?
Involving line managers in the design of engagement strategies and preparing them for execution
Involving line managers in the design and implementation of engagement strategies is invaluable. For engagement to be successful, key stakeholders need to be involved. But what will ultimately determine the outcome is how well-prepared line managers are to execute such strategies. Education is vitally important and so is support from top management. The best way to go about preparing line managers is to educate them on the tools (e.g surveys) that'll be used to measure engagement and make decisions, communicate with them regularly and measure their engagement regularly too.
"Investing in external training can be very valuable, but things like internal mentoring are also useful," says Corina Forman, HR director at courier APC Overnight. "You need more experiential training," agrees Paul Sparrow, Emeritus professor of international HRM at Lancaster University Management School, adding this will be critical in managers finding their own style: "You can show people how to find their own way. It often comes down to coaching. The motivational side depends on your personality; some people are good at it naturally. But there are people who might not be the most personally engaging, but are brilliant at getting their teams to know what's important." Patel adds that organisations should think more open-mindedly about the classic leadership workshop: "Companies think of leadership training very much as 'you go only if you want to be a leader'. But every line manager is a leader."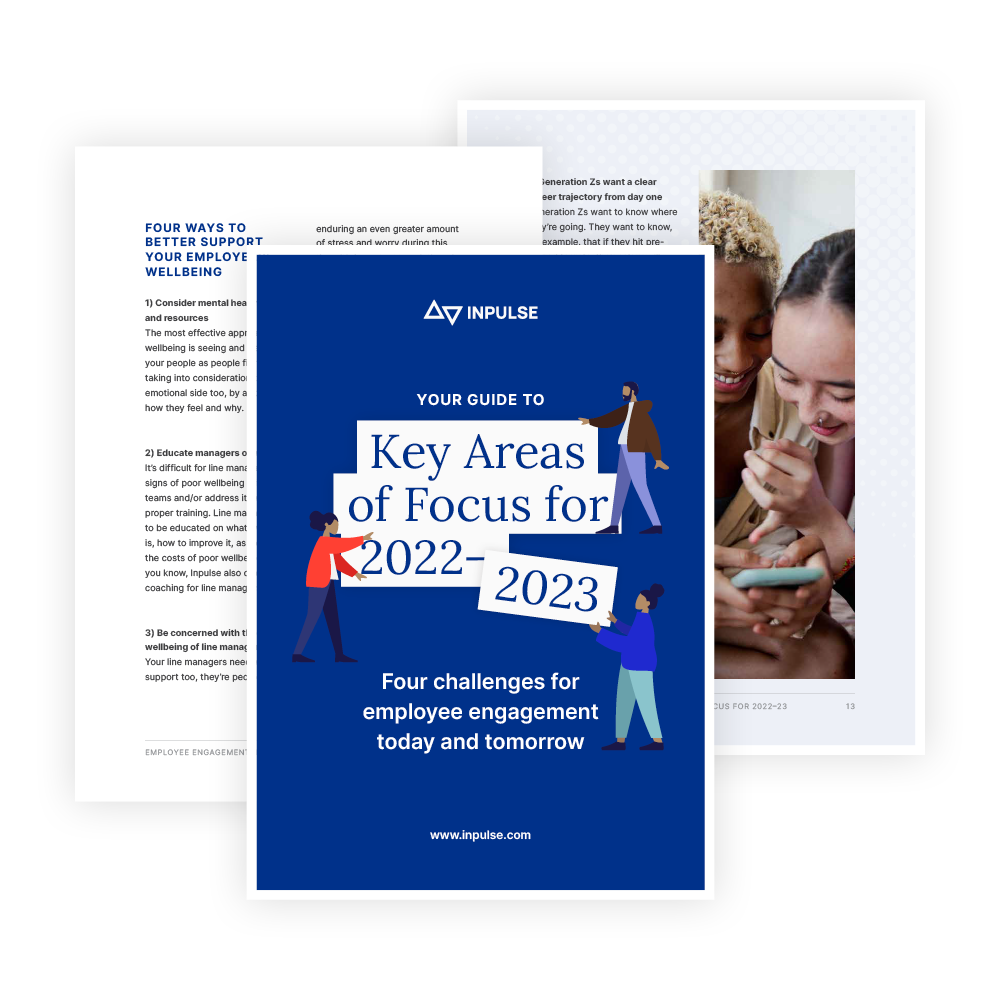 Discover Four Key Areas of Focus for Engagement in 2022–23