How to Engage new Hires from Day One
Employee engagement has changed quite significantly over the past two years because the way people work and communicate has shifted dramatically. Even though engagement has changed, it has certainly not become less important, if anything it's more important than ever. 
While organisations are concerned with engaging current employees who are often more vulnerable to being approached and charmed by other employers/competitors because they're in need of a positive change, leaders must not forget about new hires.
It's important to engage new talent from the very beginning, especially during this time, because it sets somewhat of a tone and a structure for them. Most new hires have not met their leaders or colleagues in person, have no idea what the office looks like and can quickly become lone-rangers. Once this happens it's difficult to engage them later down the line.
Below are 11 easy tips to help you get your new hires on the right track, improve your retention numbers, and make everyone's work more enjoyable.
1. Onboard well.
Onboarding looks different now (as almost everything does), but without an updated employee onboarding structure (which includes remote working), you'll find it difficult to engage new hires and retain them. We advise you communicate regularly with new hires, make sure they regularly meet their team – virtually if need be. Let them know there are support structures in place and that they've moved through a solid onboarding procedure – no hire wants to feel like an afterthought or that their employer has failed to onboard them in an organised manner.  
2. Set them up for success
You cannot send a soldier out to battle without preparing them for what lays ahead. The same goes for new hires, and especially those working remotely. Ensure they're familiar with the way the organisation runs, how their team and managers operate, the resources at their disposal as well as the organisation's values. The new hire must feel like they know who they're working for and who with, this helps to establish a sense of belonging, which ofcourse does a great deal for engagement.  
3. Make introductions
Introduce new hires to other employers – of course with their team members, but also with employees from their greater department or other departments – (this may need to be done virtually). This helps to demonstrate a culture of teamwork and a culture where relationships and communication are valued. 
4. Share missions and visions early on
New hires need to buy into a mission and a vision. Everyone needs something exciting to work towards, and it's never too early to share what those are. This helps boost motivation and engagement tremendously. It's also important for the team to learn of the skills the new hire can bring, and the skills and expertise that may be lacking. This is imperative for planning.  
5. Give them a buddy.
For most people, starting a job in a new place where you don't know anyone is difficult socially. We believe success in employee engagement comes from treating employees like people first – understanding their human needs. Help new hires fit in by assigning them a buddy—someone who can show them around, introduce them, sit with them at lunch, and answer questions.
6. Survey and get feedback.
If you want to see how you're doing at onboarding, be sure to survey and collect feedback from new and existing employees. It's the best way to measure how well you're doing at creating a work culture that engages and ultimately retains employees.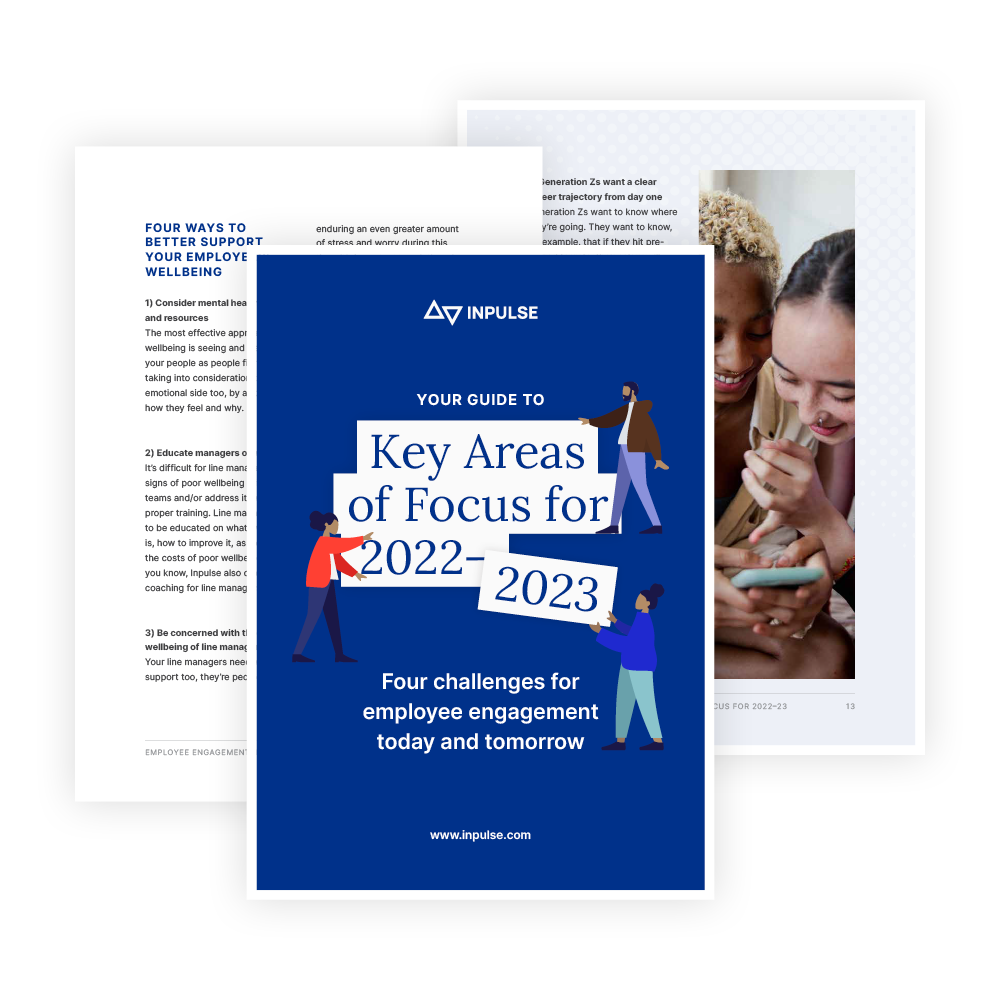 Discover Four Key Areas of Focus for Engagement in 2022–23