How HR can better support women in the workplace
Diversity and inclusion in the workplace is not only about creating racially and culturally diverse teams, it's also about gender equality. It's about women in leadership positions; ensuring the glass ceiling is shattered and discarded and policies are changed to include and support women.
While diversity and inclusion is the responsibility of everyone, from employees to management, it's the HR department that holds the most power by educating their people on the importance of D&I and equality, creating a culture of inclusion and challenging old policies to really drive change.
But is HR doing enough to support their female employees?
The following was revealed in a recent survey by Maggie Berry, Managing Director of Women in Technology, in association with Intellect:
"Women feel they are receiving less support from HR departments than from line managers and colleagues. The survey found that when asked to rate the support they received as a female employee, respondents saw HR departments as the least supportive area. Only 36% rated them as good or excellent. This compares poorly with other groups such as line management (47%); direct boss (55%); colleagues (60%) and juniors (47%)."
In response to the results, Berry says the problem seems to be that HR departments are "too focused on procedure and inflexible when it comes to tailoring policy to an individual, or even coming up with innovative policies for women."
With that said, we've thought of a few ways HR can better support women in the workplace:
Find out how your people feel and what they need by conducting pulse surveys
It's difficult for HR to make the right decisions in line with what their female employees really need and want if they don't know what they need and want. Regular pulse surveys help to foster a communication channel between the workforce and HR, and with such data, decision making is made easier and more rewarding. HR should use pulse surveys to find out firstly, how their female employees feel about current policies and what they'd like to see change to feel better supported in the workplace. But pulse surveys are not restricted to female employees and gender equality alone, it's a fantastic tool to measure and drive employee engagement, diversity and inclusion, wellbeing and many other key areas.
Educate your people on gender equality (training or courses)
It's becoming quite common for HR departments to physically educate their people on what it means to be inclusive in order to drive diversity and equality. A lack of education has certainly been one of the obstacles hindering positive change. As mentioned, diversity and inclusion is the responsibility of every single employee, which is why training is so important. HR can either take training into their own hands or invest in women in leadership courses (and others pertaining to D&I) to educate their people and ensure D&I is everyone's business.
Adjust policies to better suit female employees at the top
There are many workplace policies that make it difficult for women to get to the top and stay there. If we think of mother's for example, or women with responsibilities outside of the office. HR should consider such policies and reassess those which may be hindering the growth of their female employees.
For example, HR may want to offer women flexi-time, job-sharing opportunities, and work-from-home options where possible. Or perhaps provide onsite child care for their female employees; studies show employee performance is higher and absenteeism lower among employees using onsite versus offsite childcare.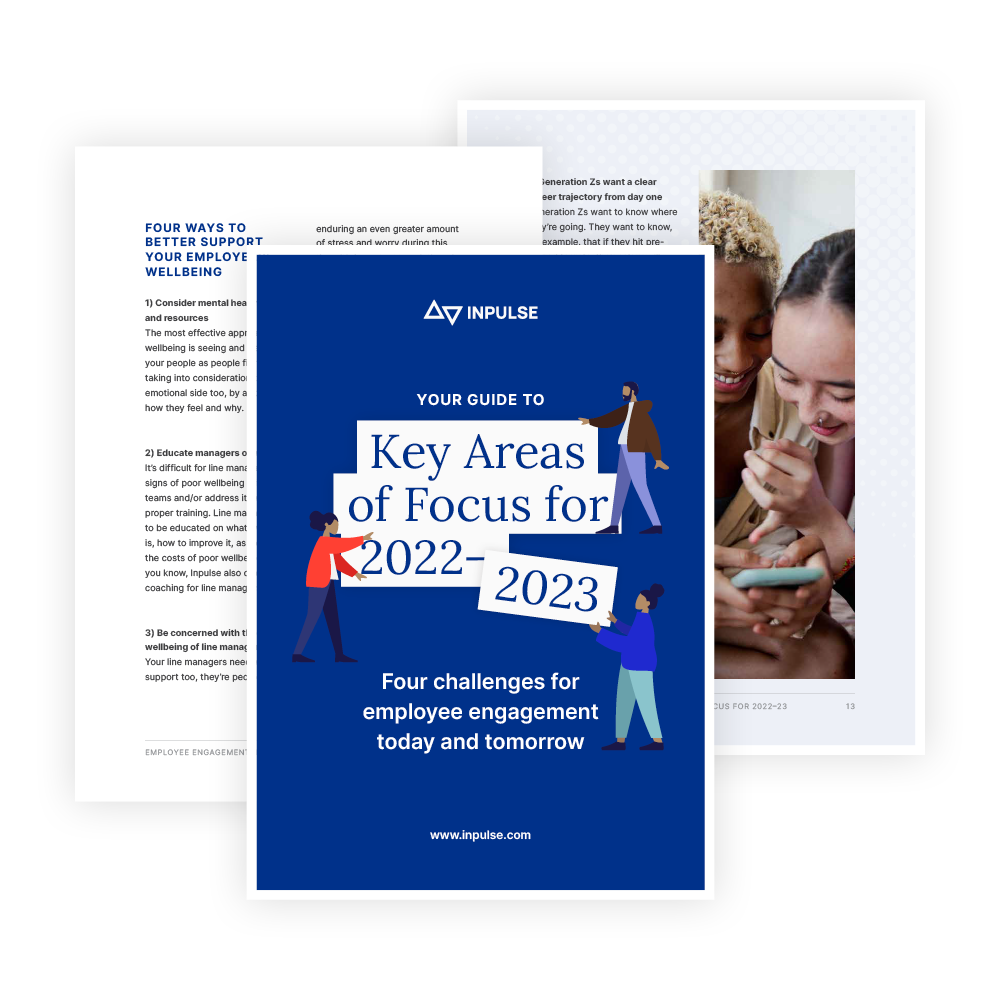 Discover Four Key Areas of Focus for Engagement in 2022–23