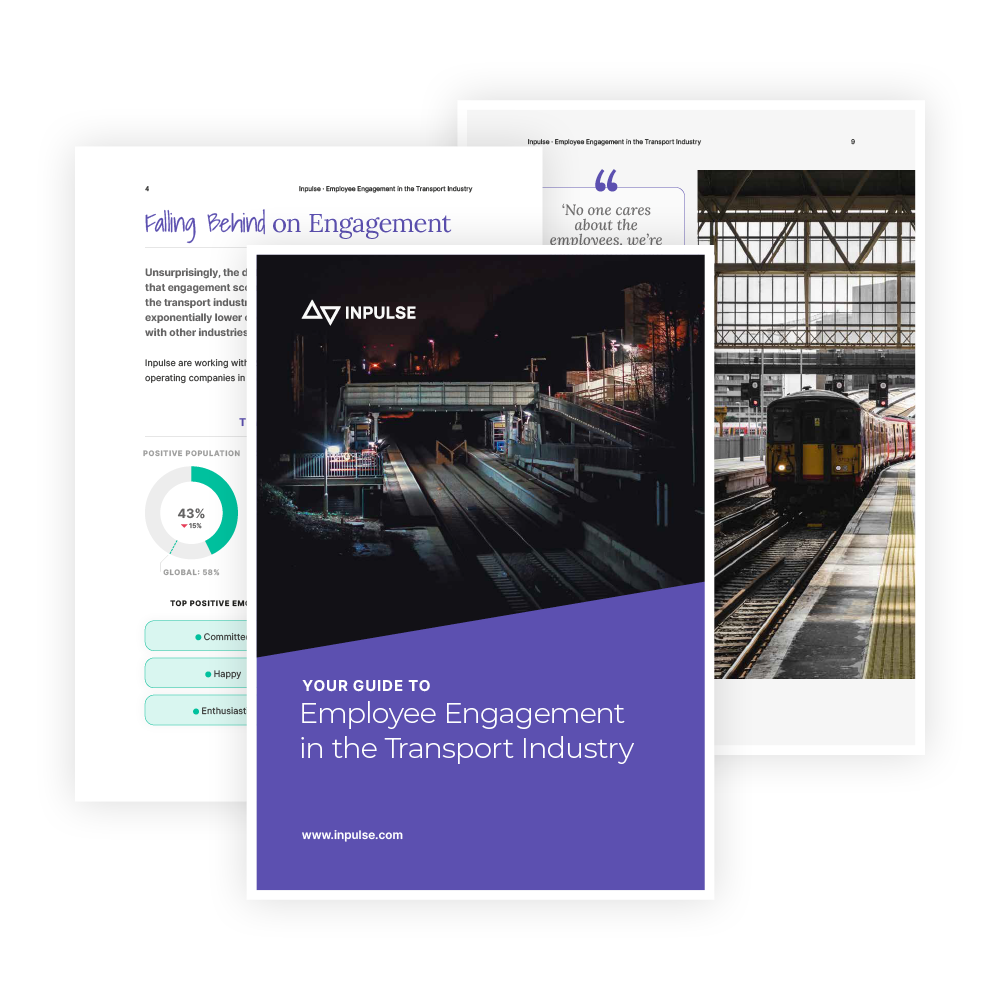 Free Guide: Employee Engagement in the Transport Industry
The transport sector is going through a period of flux, which from an external perspective appears as complete turmoil. Under the surface, employee engagement is falling behind all other industries.
This guide explores how companies in the transport sector can see significant growth in their employee engagement by focusing in the right areas. We cover:
How employees are feeling
The power of recognition
Engaging with cultural change
Enacting structural change
Partner with Inpulse today to focus on emotions and revolutionise your approach to employee engagement.
Plus, refer to your free guide whenever you need!