Free Guide: Retaining Talent
Download here!
We at Inpulse have just released our latest free guide packed with expert insights about something I know you care a lot about: Retaining talent
Free Guide: Retaining Talent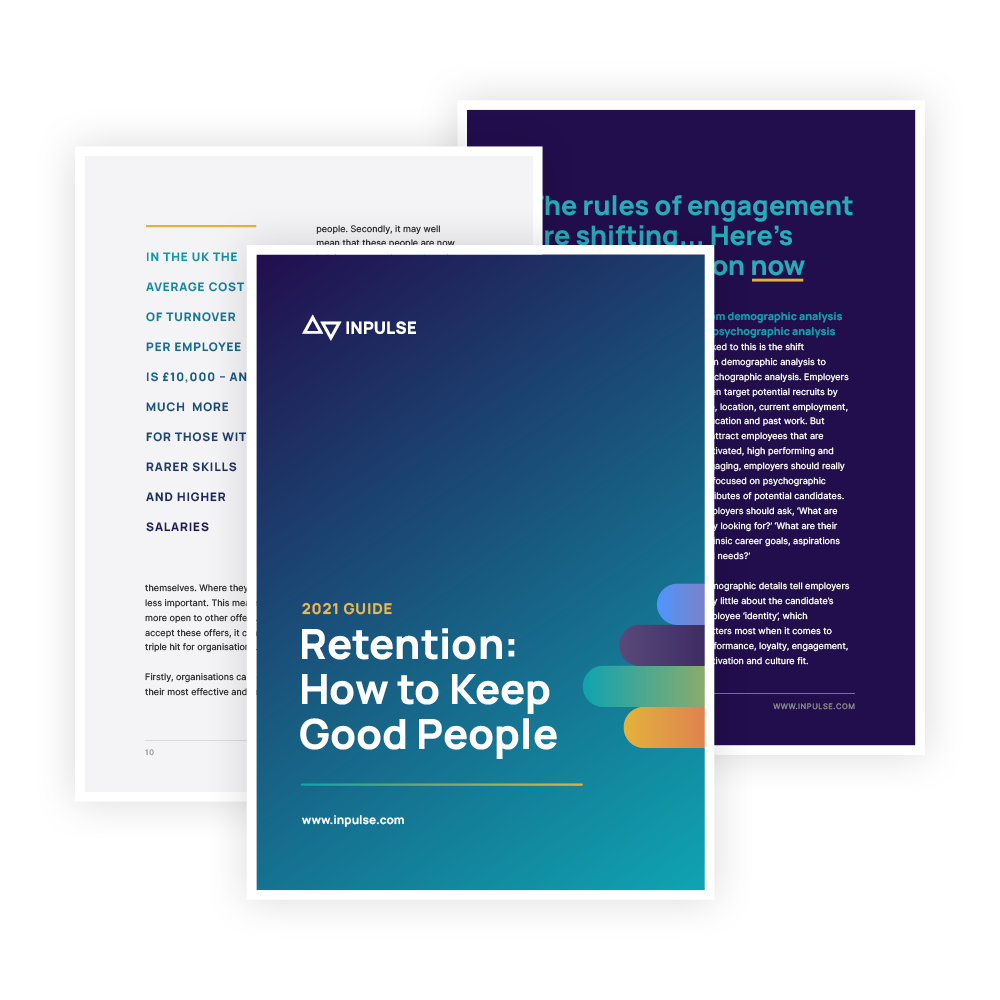 Since the world has moved from an 'Information Age' to a 'Social Age', more and more people come to work for belonging, connection and purpose.
In our free Retention Guide you'll learn about:
The changing nature of recruiting and retaining the skills and talent you need
The growing importance of understanding and connecting with individuals
The power of engagement in driving retention and how to maximise its impact
and so much more.
Knowledge is power; our latest free guide will prove invaluable to your growth as a leader, leading in an ever-evolving world.
Enjoy!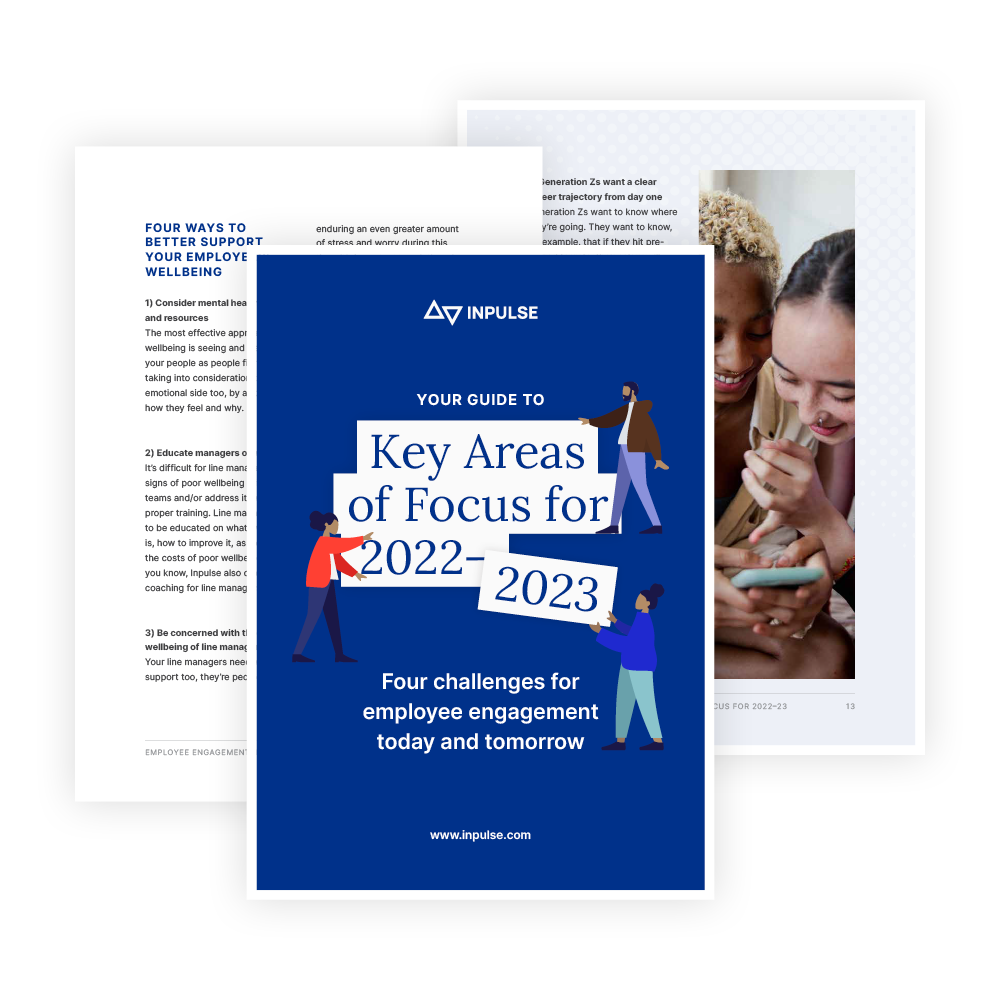 Discover Four Key Areas of Focus for Engagement in 2022–23