Download your FREE guide to Retention – How To Keep Good People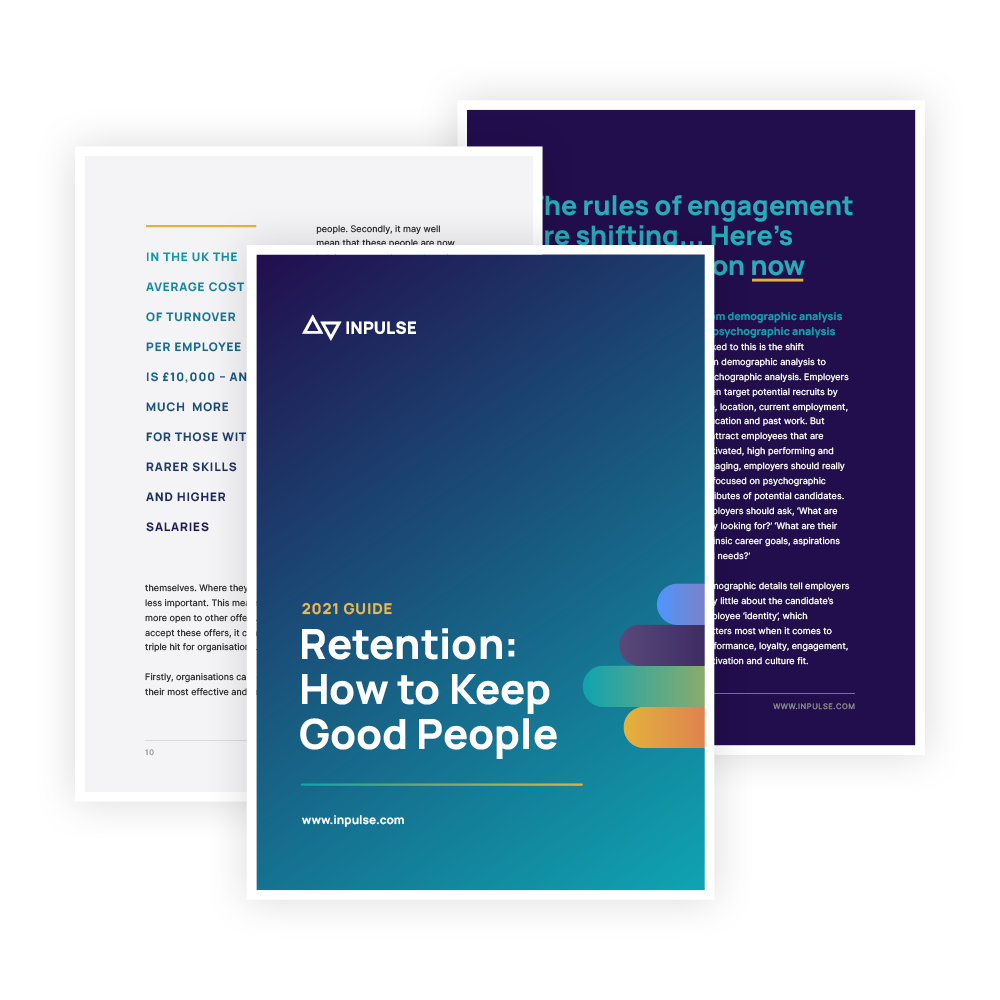 The world of work has moved from the Information Age to the Social Age. Now, more and more people come to work for belonging, connection and purpose.
In our free guide, discover:
The changing nature of recruiting and retaining the skills and talent you need
The growing importance of understanding and connecting with individuals
The power of engagement in driving retention and how to maximise its impact
and more.
Partner with Inpulse today to stay ahead of the curve and be at the forefront of employee retention and engagement.
Plus, refer to your free guide whenever you need!
To claim your free guide, simply insert your details here