My Week At Inpulse
This week I had the privilege of doing work experience with Inpulse. I am currently at Sixth Form studying Psychology, Sociology and Biology and I am looking to do a degree course in Psychology next year. Spending time at Inpulse for my work experience has helped me see how psychology is used practically in the workplace. Inpulse says "Engaged employees performing at their best help companies thrive". How people think and feel affects how they perform. Emotion is a key part of engagement as it drives people's behaviour. Also, the right leadership can help people be the best they can be.
Throughout my week of work experience I took part in many things such as learning and completing different tasks, sitting in the team meetings and exploring what the different teams do. Everybody was so friendly and welcoming as well as being a great team to work with.
It has been an interesting and insightful week, I've been able to observe the relationships and communication within the office. I have learnt that effective engagement has two key components: leadership and emotion. Also, understanding individuals within teams can highlight how best to communicate with them to help them connect with the big picture. I have also learnt that employee engagement can completely change the way companies work and the success they can achieve.
Being 17 it's been eye-opening to see a business like Inpulse and what they do as well as getting to experience what it is like working in an office environment.
It's critical, especially in this day and age, to understand how people feel and the emotions they experience to help us understand their beliefs, feelings, experiences and intentions. We can then empathise and respond appropriately.
The first question on the Inpulse platform asks how people are feeling, and why they feel that way. I believe this is important as it gives companies practical insight into issues affecting people and how to address them.
It is reassuring and encouraging to see this implemented into the workplace and businesses such as Inpulse as the world is becoming more open about expressing their emotions and considering employee well-being. It makes me feel confident that when I go out into the workplace people will understand emotions, invest time and build people up.
I have enjoyed my experience and I am grateful for the opportunity to have worked at Inpulse. I gained skills and experience of a work environment and now feel more confident for my future career.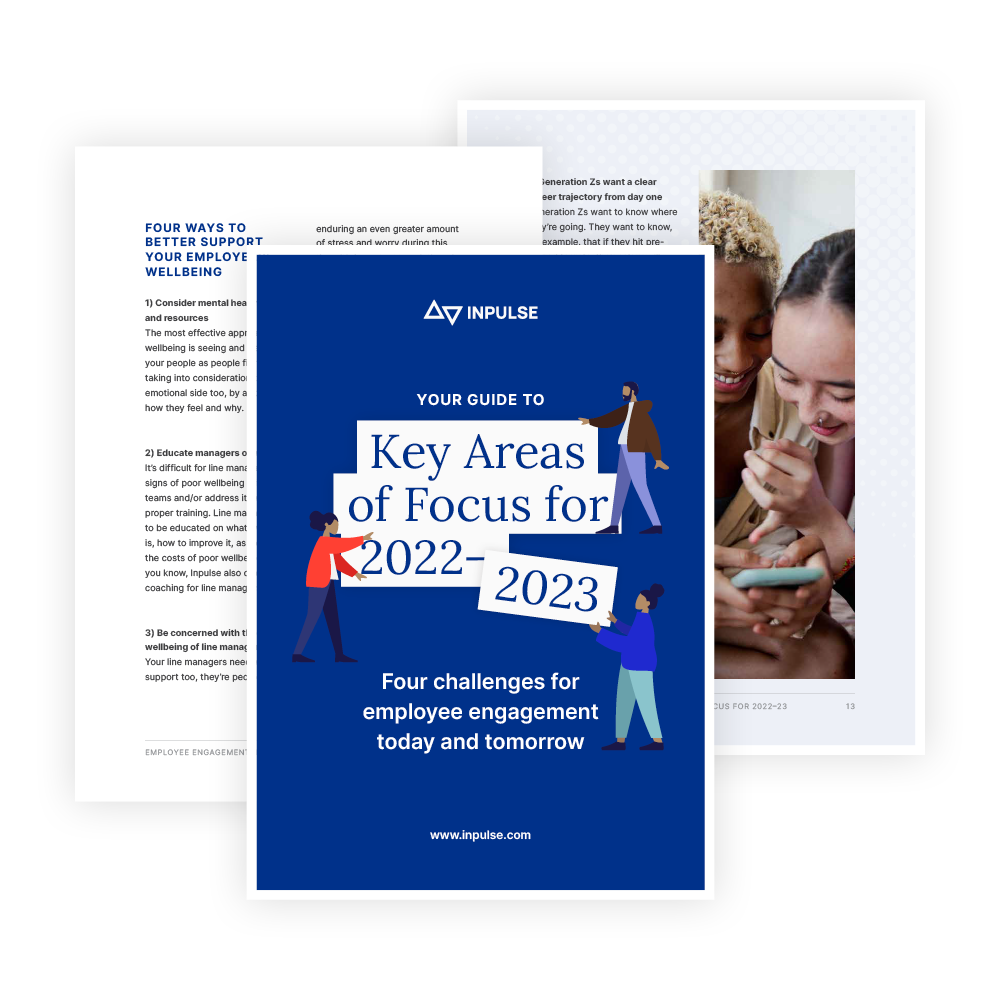 Discover Four Key Areas of Focus for Engagement in 2022–23