Welcoming the Inpulse Podcast: The Engagement Revolution
We have such exciting news here at Inpulse!
You know us…
We're all about providing smart tools, comprehensive data and reliable expertise to help you improve employee engagement efficiently and effectively… (it's why we've built the engagement platform we have, and why we provide the hands-on support we do).
Now we've just launched our very own podcast, your go-to for truly meaningful conversations around employee engagement, diversity and inclusion, employee wellbeing and more.
You can now follow all our webinars and exciting discussions with industry leaders, all in one place, whenever you like!
(Access via any hosting platform incl. Apple and Spotify)
In addition, our founder Matt, has created an informative video on The Inpulse Story via our Youtube Channel. Do check it out and subscribe!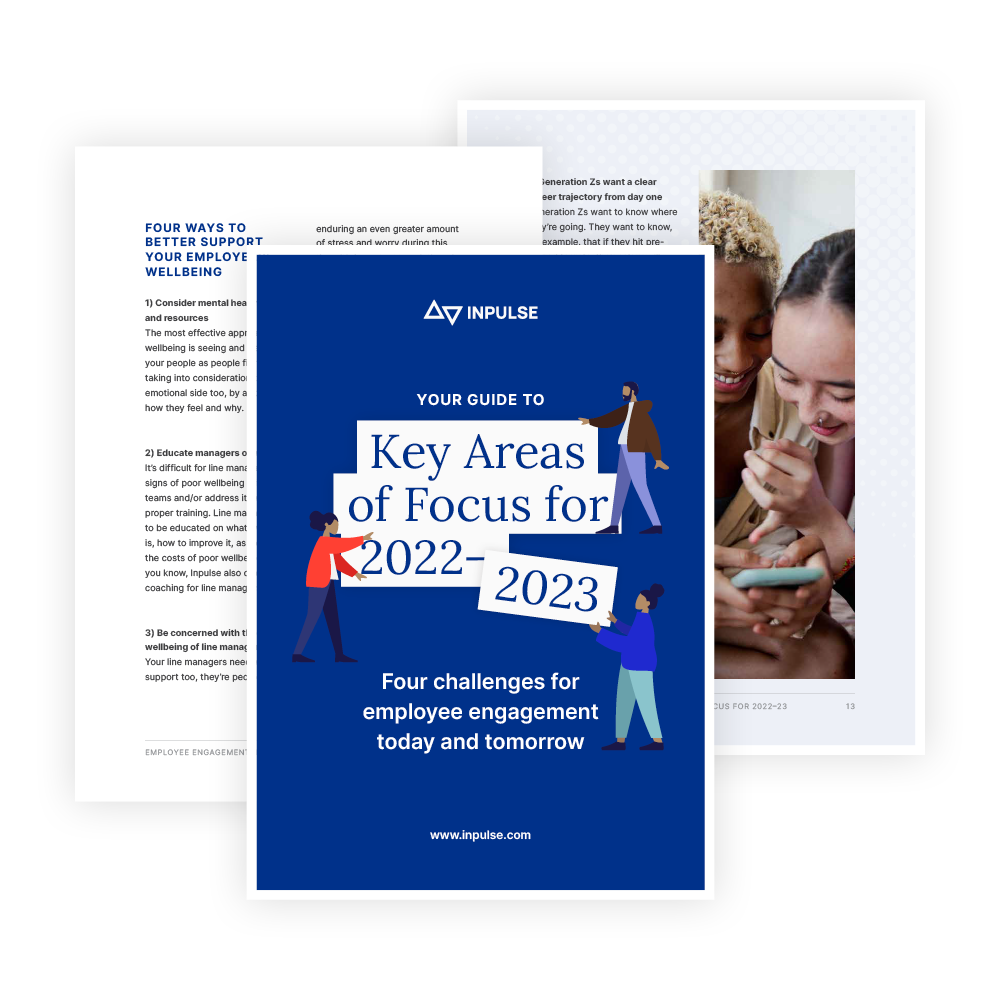 Discover Four Key Areas of Focus for Engagement in 2022–23