What are Manager Actions?
Your survey has closed and the results are in. Now what? Empower your managers to take action to improve company culture, employee engagement and wellbeing.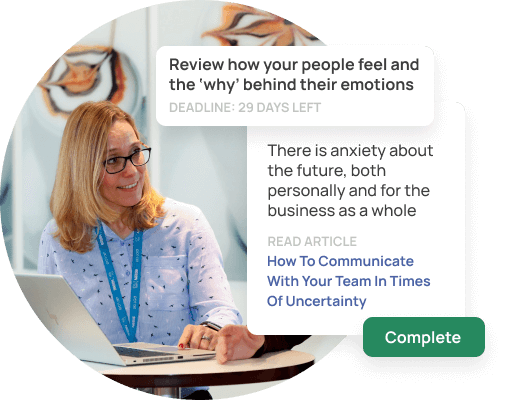 MANAGERS ARE KEY TO THE SUCCESS OF YOUR SURVEY
We're the first engagement specialists to include two manager coaching sessions in our licence fee.
Time and again, we've seen that when local-level managers take action, companies can successfully improve culture, employee engagement and wellbeing.
See real results for your organisation
Employees who are involved in driving change feel greater responsibility towards its success.
Positive change can be seen and measured by employees, increasing motivation and trust.
Change is better assessed and maintained by local level managers because environments are better controlled.
Our consultancy takes a huge weight off your shoulders, ensuring managers are correctly trained to use survey results optimally within their teams.
How Our Manager Coaching Works
---
Manager Information Webinar
We will provide a template presentation for you to run a Manager Information webinar which we always suggest takes place just before the launch of your first survey. The session is to introduce Inpulse, highlight key information for the launch, set expectations around their role, and increase manager buy-in.
---
Personalised Manager Actions
Each of your managers will receive three personalised actions from their results on the Inpulse platform, also available to download in your Insights Reports.
We provide key actions and recommended next steps based on your survey results for your executive report.
---
Track Action Progress in Real Time
Managers can use the Inpulse five-step Communications Support Framework (which can be customised) on the Inpulse platform and also capture actions.
---
Bespoke Coaching Available
We can provide additional bespoke coaching support for your line managers as required. Our team of engagement specialists is on hand to support you every step of the way.
THE INPULSE PLATFORM WILL EMPOWER YOUR MANAGERS TO MAKE A DIFFERENCE
---
Personalised actions with resources to support and encourage
---
Engagement with team emotions using our AI-powered technology
---
Working with natural language rather than abstract metrics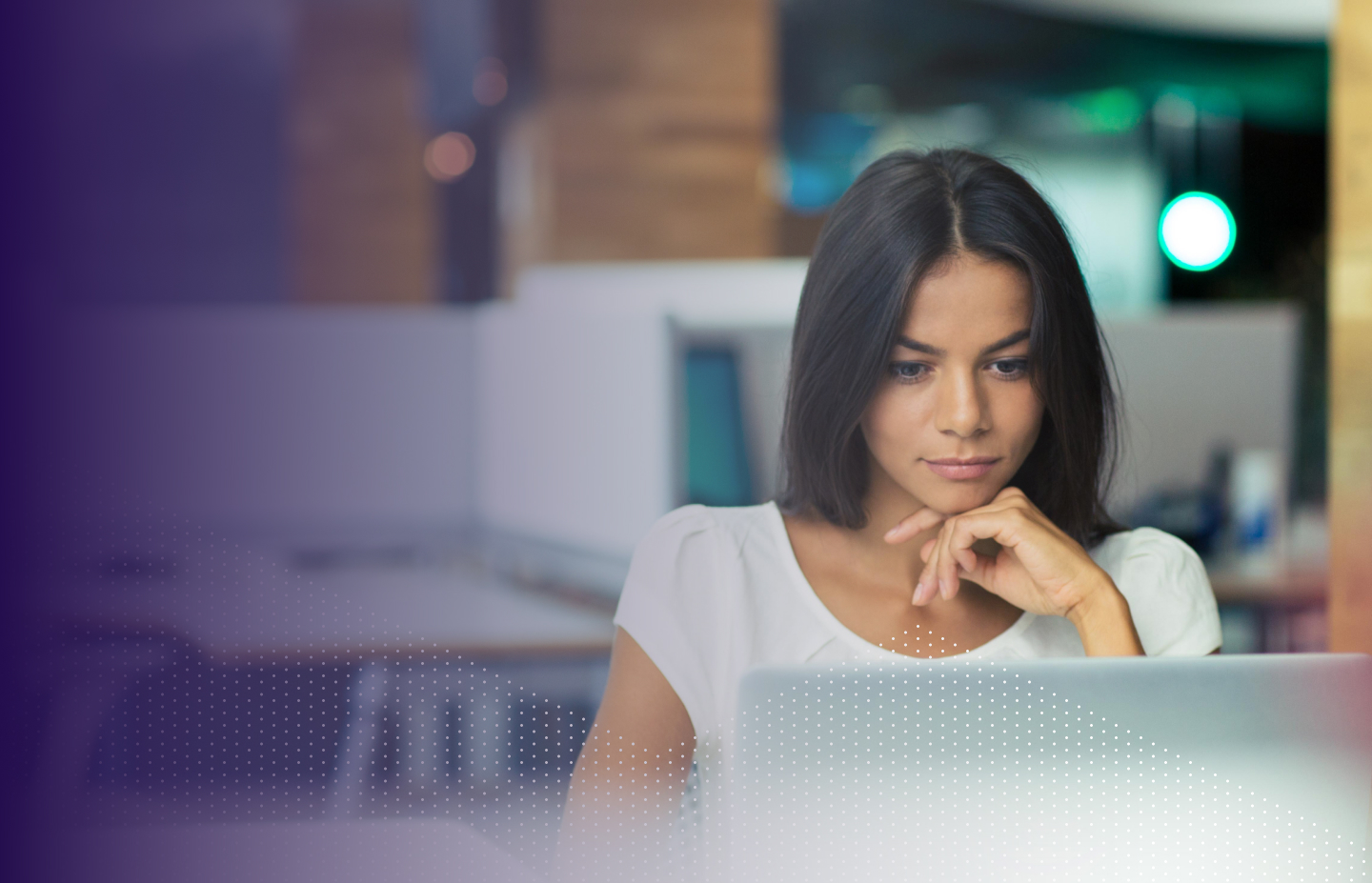 Partner with Inpulse to take advantage of our manager coaching
We can show your managers how to engage with your survey results so that you see effective change throughout every level of your business.
Use our high-level insights into your employees' feelings with bespoke action plans to improve the emotions and production within your organisation.
Frequently Asked Questions
How do managers take action?
When your survey results are in, your managers will have access to a bespoke dashboard showing their team's results, which includes three key actions they can take to address key areas of challenge for their people.
What kind of insights can I get with Emotional Analytics?
Emotional analytics will show you which emotions are dominant in your workforce. You'll be able to filter your results by team, location and more, and compare emotional climate to previous surveys. Our emotional analysis will show you where to take action and how to improve problems like retention, low productivity and absenteeism.
Why should we take action after our survey?
With our experience of over 1,000,000 survey responses, we can show you how important emotions are for your employees. No other engagement platform offers emotional insights, and turning those insights into simple actions is the best way to improve employee engagement.
How quickly can I get started with Inpulse's manager actions?