Employee Engagement Survey Platform
Discover how your people feel and why with our survey platform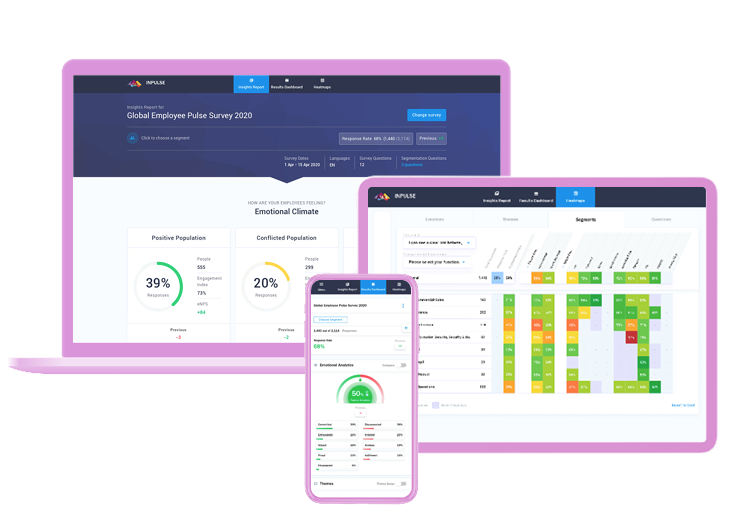 The Inpulse platform drives our survey dashboard, giving you instant access to real-time results, powered by class-leading artificial intelligence.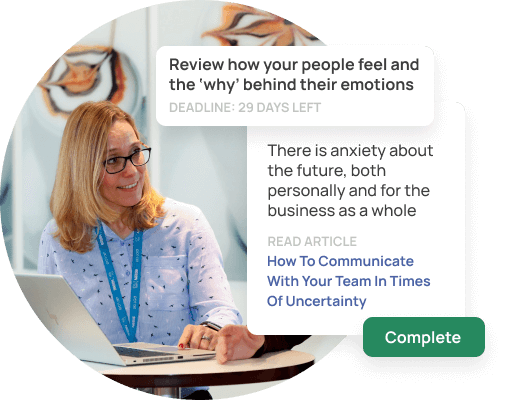 Full Suite of Survey Types and Templates
Inpulse covers all survey types from employee engagement to diversity and inclusion, and from wellbeing to change management.
---
Award Winning Emotional Analytics
Use our platform to uncover the dominant emotions provoking problems like disengagement, poor culture and high staff turnover.
Emotion drives behaviour. Inpulse helps you address the source of your people-related problems. The AI technology that powers our survey platform scans and categorises all survey responses into key emotional themes, giving you crucial insights that can drive a successful engagement strategy.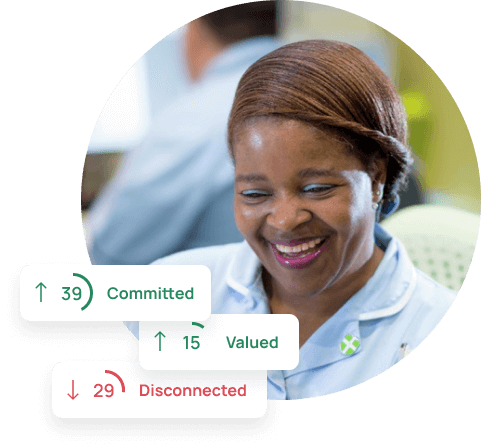 ---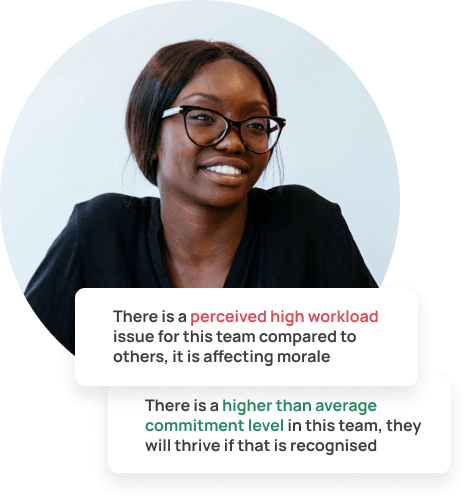 World Class Artificial Intelligence
Inpulse is the global leader in AI-powered emotional analytics
What our AI does:
---
Our AI technology avoids the possibility of human interference, human error, and imprecise interpretations. Rest assured your results are transparent and exact.
---
Give real-time insights to your team
Our AI technology scans and categorises all responses immediately, giving feedback in reports that can be shared with managers at company, division and team levels.
---
Measure engagement intelligently
By focusing on employee emotions it helps you to drive engagement where it matters most, by targeting the source of any issues in your organisation.
Explore our platform and discover how we can show you the emotions driving your people's behaviours

Book a personalised demo today.