How to use Social Media to recruit GenZ's
As you may know, a few weeks back we hosted a webinar all about GenZ's. With data from Imagen Insights, we found out more about who they are, how to recruit and retain them and ways of engaging GenZ's in the workplace.
So many fascinating points came to light; we can't help thinking more about them and sharing these thoughts with you.
Unsurprisingly, GenZ's are digital natives; they don't know a world without technology, which influences much of what they do, how they think and how they interact. We're not only talking about how they interact with each other, but even the way they think about and interact with brands, and the way they select potential employers. Technology is fully integrated into every aspect of their lives – which leads us to think about many things, but for now we'll look at recruitment.
Given the facts, it's not strange to think that recruiting GenZ's requires a vastly different approach – one that involves technology on a whole other spectrum to what most organizations are used to. If we think about the technologies that can put us right in touch with GenZ's, we think Social Media. Social media is such a great tool for creating brand awareness and recruiting GenZ's – but we're not talking about Facebook or twitter. We're talking about the platforms GenZ's use and love.
One of the questions we received during the webinar was: What would you suggest would be the most attractive recruitment methods for GenZs? The answer is not as simple as 'social media' – it's about how it is presented to them. It's important to understand that GenZ's are interested in stories – the behind-the-scenes story of your organisation and the people behind it is what interests them. They're not taken by face value so they cannot be sold to in this way. They want the backstory, they want to see who you and your people are. What do you stand for? What do you value? They care less about static advertisements and more about what makes a brand or organisation 'human'.
Here are five of the most powerful social media channels to recruit GenZ's, and how to use them effectively:
LinkedIn
Linkedin is a no brainer for most organisations because they're likely already on the platform and have established a presence. Luckily, 50% of GenZ's are on LinkedIn and look to the platform to learn about what's out there, jobwise. As much as organisation's use Linkedin as a tool to recruit, so talent like GenZ's use it as a tool to find opportunities and be recruited. But instead of static, 'same-old' advertisements, focus on starting conversations through your content – demonstrate your values and what you deem important at your organisation. Build relationships and trust, and showcase the soul of your organisation before reaching out to talent.
Instagram
As most organizations and brands have realized, Instagram is riddled with potential recruits who may be following them, watching their stories and reading their posts and captions. And even if they're not following, they're on the platform taking in content – they want your content! Either use your business page to inform, start conversations and pique interest through your relatable content and unique voice, or create personal accounts for 'brand advocates' to do the same thing, and recruit talent this way. Remember to define your story and the faces and values behind the brand – GenZ's want see your human-side!
TikTok
Although some recruiters would not think of TikTok for recruitment, it's a powerful platform because more GenZ's are on Tik Tok than any other platform in the US. With statistics like that, TikTok should be a priority. An interesting way of going about attracting GenZ talent this way, is asking your current GenZ employees to be brand ambassadors for the organisation and to share videos showcasing the company culture, events, offices and vacancies. Of course creating engaging content is super important!
YouTube
Youtube is one of the most engaging platforms online and it can be used in many incredible ways. It's super personal, being video, and so presents opportunities for content that not only works to attract talent, but works for marketing. For example, if you're a law firm, you could start a 'How-to' course in law – for those looking to become lawyers, and those looking for legal advice. This builds towards credibility and being seen as a reliable expert in the field – a place people can learn from and would want to work for.
Clubhouse, Podcasts, and more
Podcasts and apps like Clubhouse are places more and more people are turning to to learn about the topics that interest them. This is a great way to recruit GenZ's – perhaps not in the way you may think though. Perhaps, your organisation can start their own podcast, but what may be more realistic is for your HR personnel, or even your brand-ambassador GenZ employees to be interviewed on well established shows with strong GenZ followings. This type of exposure can be invaluable for talent acquisition.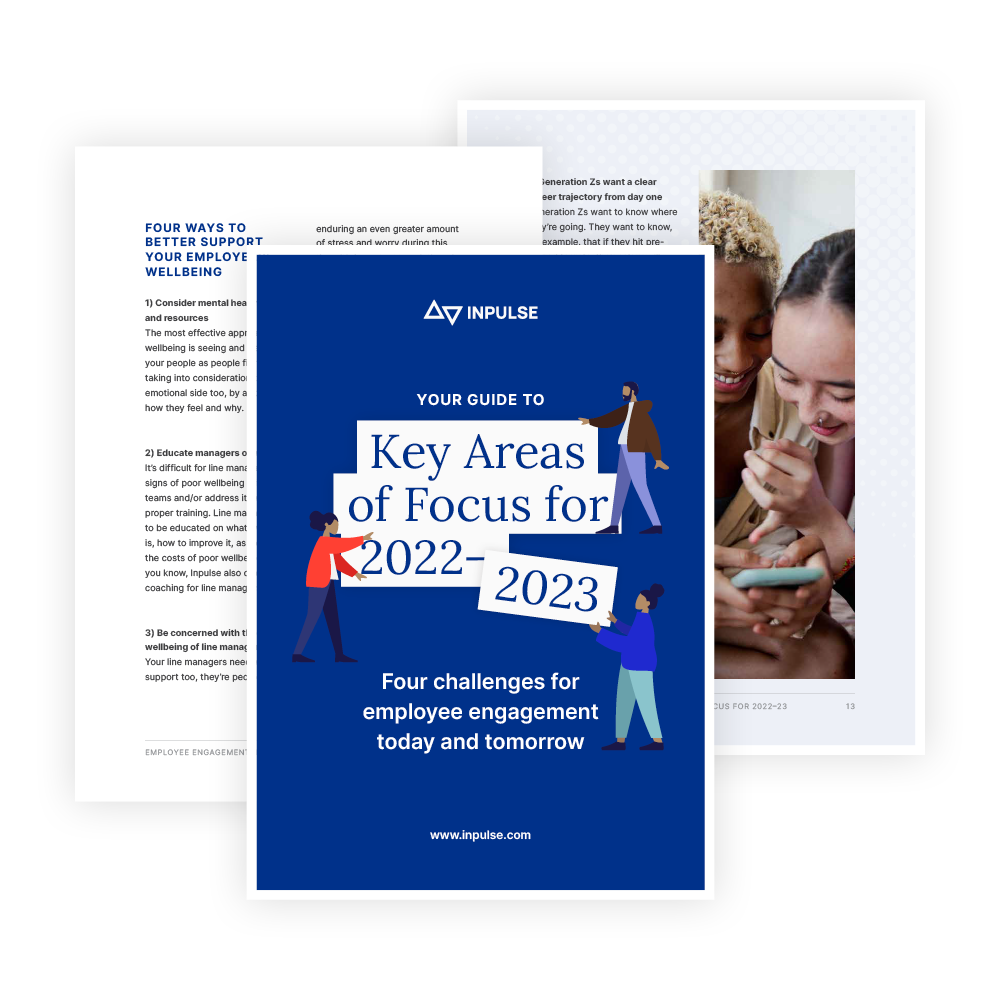 Discover Four Key Areas of Focus for Engagement in 2022–23