Free Guide: Engaging GenZ's in the Workplace
Our latest free guide is available for download! 
Free Guide: Engaging GenZ's in the Workplace
Establish a well-balanced, diverse company culture and gain an upper hand in the recruitment and retention of diverse talent in a competitive market.
Our free guide answers these questions:
Who are GenZ's and what characteristics do they possess?
Do their characteristics influence the way they choose an employer, engage, collaborate and communicate?
If so, how? 
What are they good at, what motivates them, what's important to them? 
How can organisations attract and retain Gen Zs?
How can leaders give Gen Z's a voice and meet their needs?
How do I establish harmony between generations with different views, opinions and working needs?
and more.
Download now, keep forever and refer to it whenever you need!
Partner with Inpulse today to be at the forefront of engaging generation Z employees.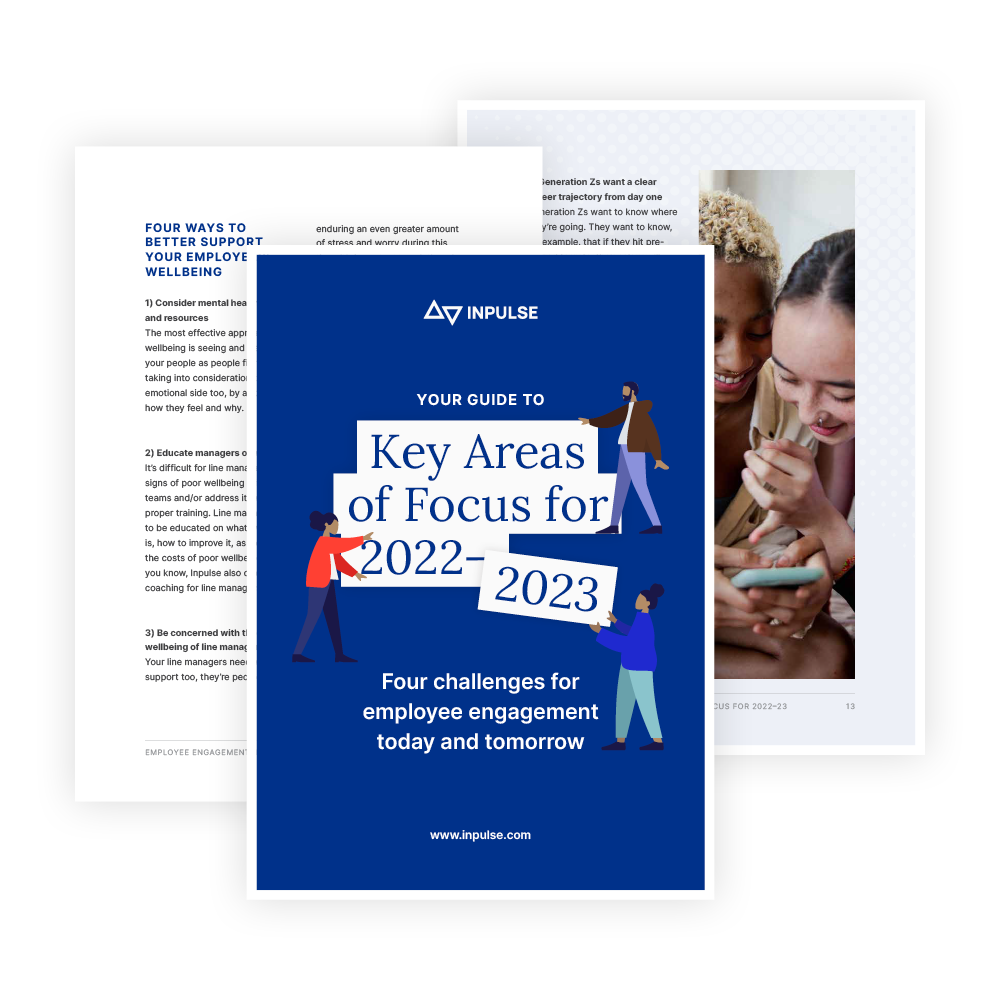 Discover Four Key Areas of Focus for Engagement in 2022–23