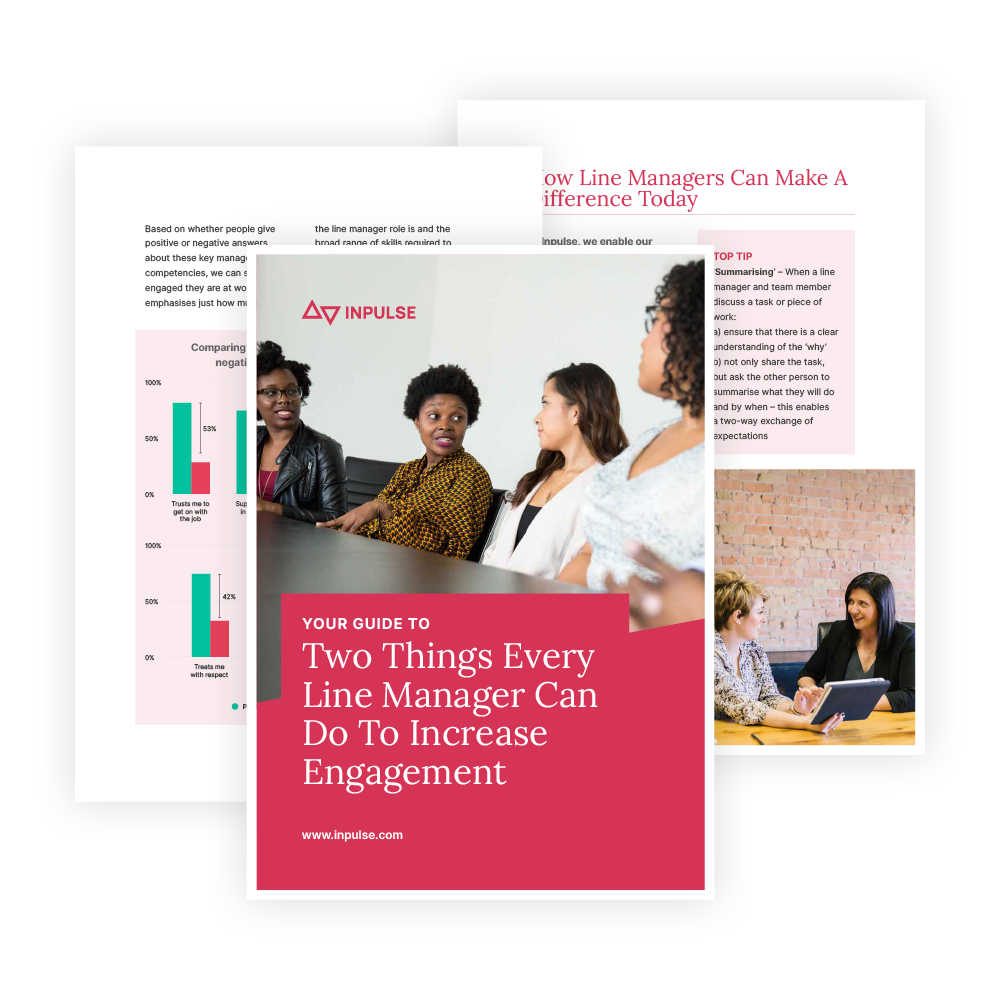 Free Guide: Two Things Every Line Manager Can Do To Increase Engagement
'People leave managers, not companies' – our research from more than 50,000 employees suggests there's more truth to this than you might imagine.
In our free guide, discover the aspects of line management which have the greatest impact to employee engagement and how you can make a difference today. You'll learn:
How line managers can set culture in their teams
The factors which underpin excellent line management
Two ways you can improve your engagement today
Partner with Inpulse today to learn how line management can make a difference to your employee engagement.
Don't forget – you can refer to your free guide whenever you need!