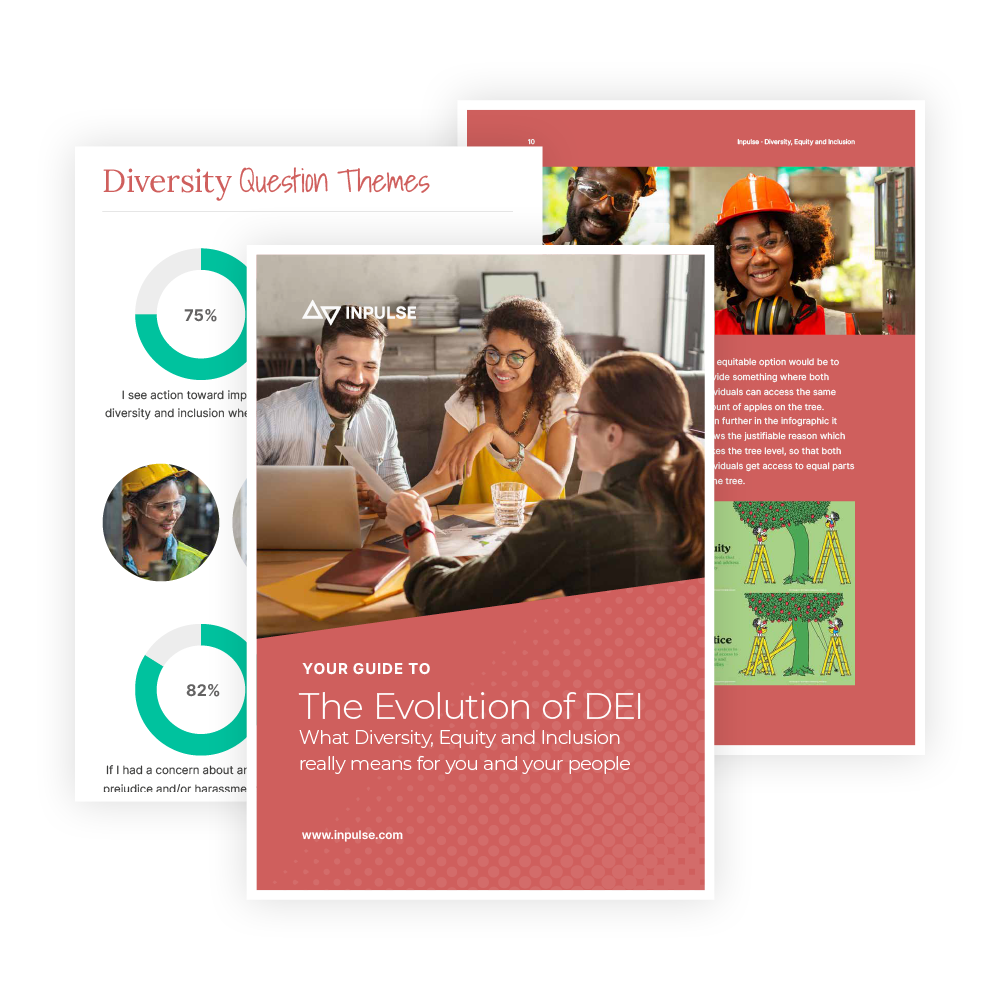 Free Guide: The Evolution of Diversity, Equity and Inclusion
Over the last decade, DEI has really evolved – moving away from being transactional in nature to becoming truly transformational.
Previously known as just D&I, over the years it has evolved to more specific inclusive terms such as DEI (Diversity, Equity and Inclusion), DEIB (Belonging) and JEDI (Justice).
Initiatives for DEI can be implemented in various locations such as schools, organisations, workplaces and communities. All organisations should strive to create inclusive environments where everyone is given the ability to fully thrive.
Partner with Inpulse today to stay ahead of the curve when it comes to effective DEI for you and your people.
Don't forget – you can refer to your free guide whenever you need!