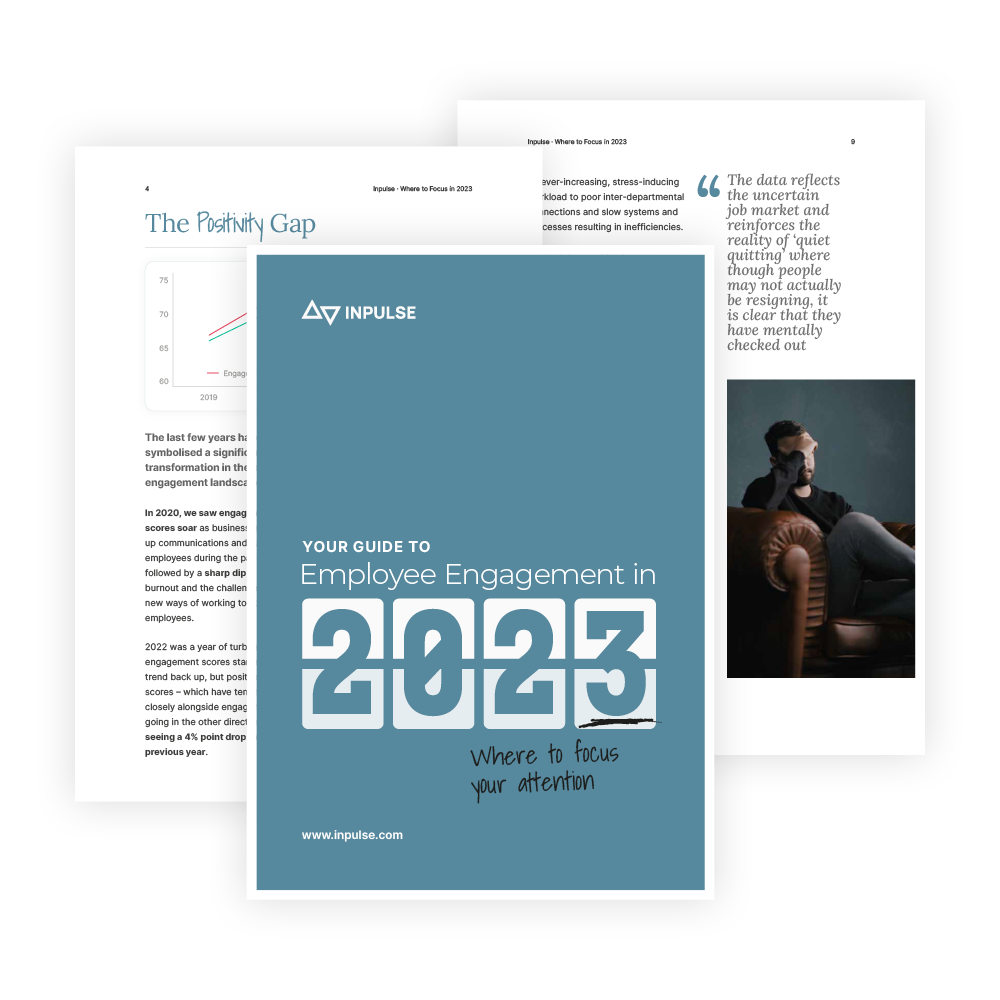 Free Guide: Employee Engagement in 2023 – Where to Focus Your Attention
As we enter a new year, here's everything you need to pay attention to when it comes to employee engagement in 2023.
Drawing from our own data collected throughout 2022, you'll discover the trends we'll be carrying with us into January and beyond.
We'll explore the positivity gap, uncover the dominant positive and negative emotions employees are experiencing and explore key areas of change in employee experience.
And we'll draw on our wealth of engagement knowledge and experience to give you some clear positive steps to take forward in the areas of Connection, Culture and Collaboration.
Partner with Inpulse today to stay focused on the right things in 2023.
Don't forget – you can refer to your free guide whenever you need!