DISCOVERING CULTURE
Build a powerful workplace culture
Workplace culture surveys that drive brand reputation and growth.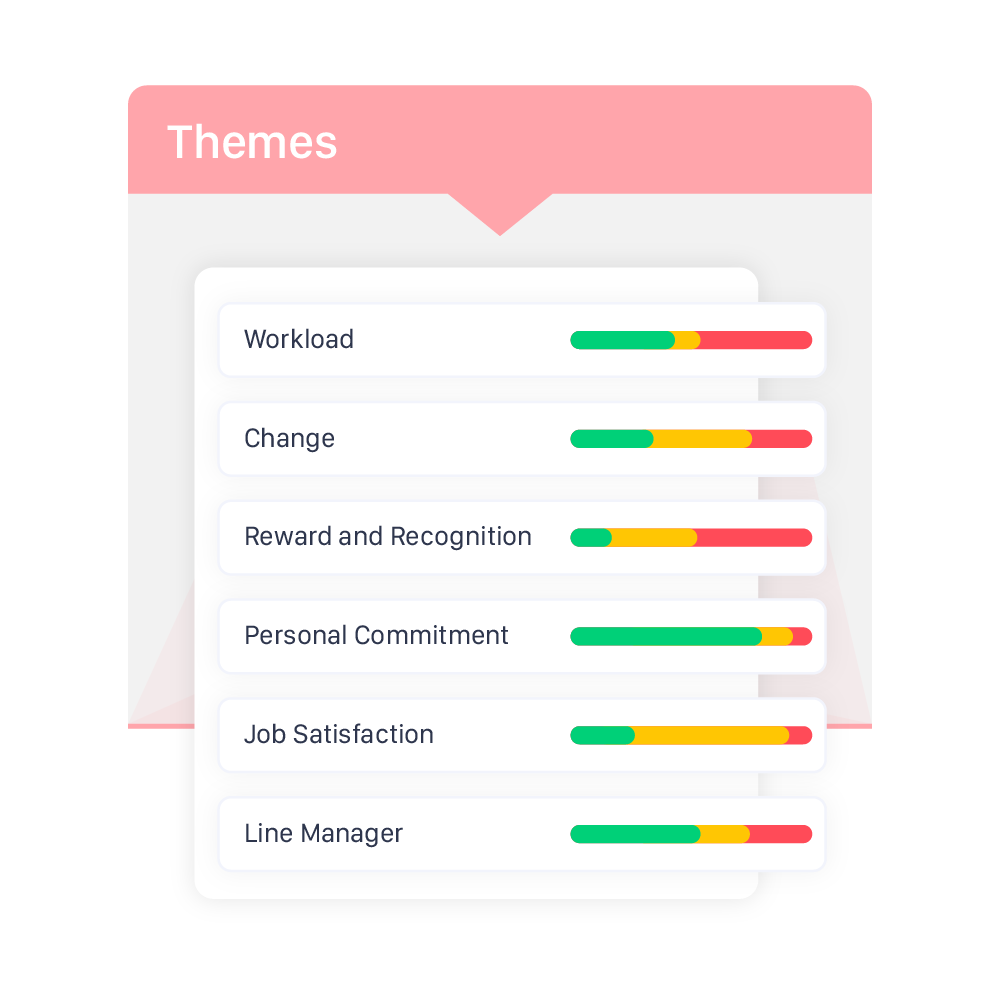 Brands that spend extra time building an outstanding culture win the long-game, with better employee experience, motivated employees, greater team engagement, sustained productivity, and a stronger brand reputation. On the flip side, failing to shape your culture can lead to trouble down the line. 
Without a strong, positive workplace culture and workplace environment, key performers may feel demotivated and attracting the best talent becomes more challenging.
Find out how to drive a positive culture that attracts top talent and drives team productivity, with a workplace culture survey.
Surveys that recognise emotions
Align your business culture, organisation's vision, and brand values
Identify key misalignments between your company vision, organisation's culture and employee experience
Build an empowering culture that drives your team to perform, with a clear understanding of how their contributions are valuable
Improve your culture by understanding your employee feedback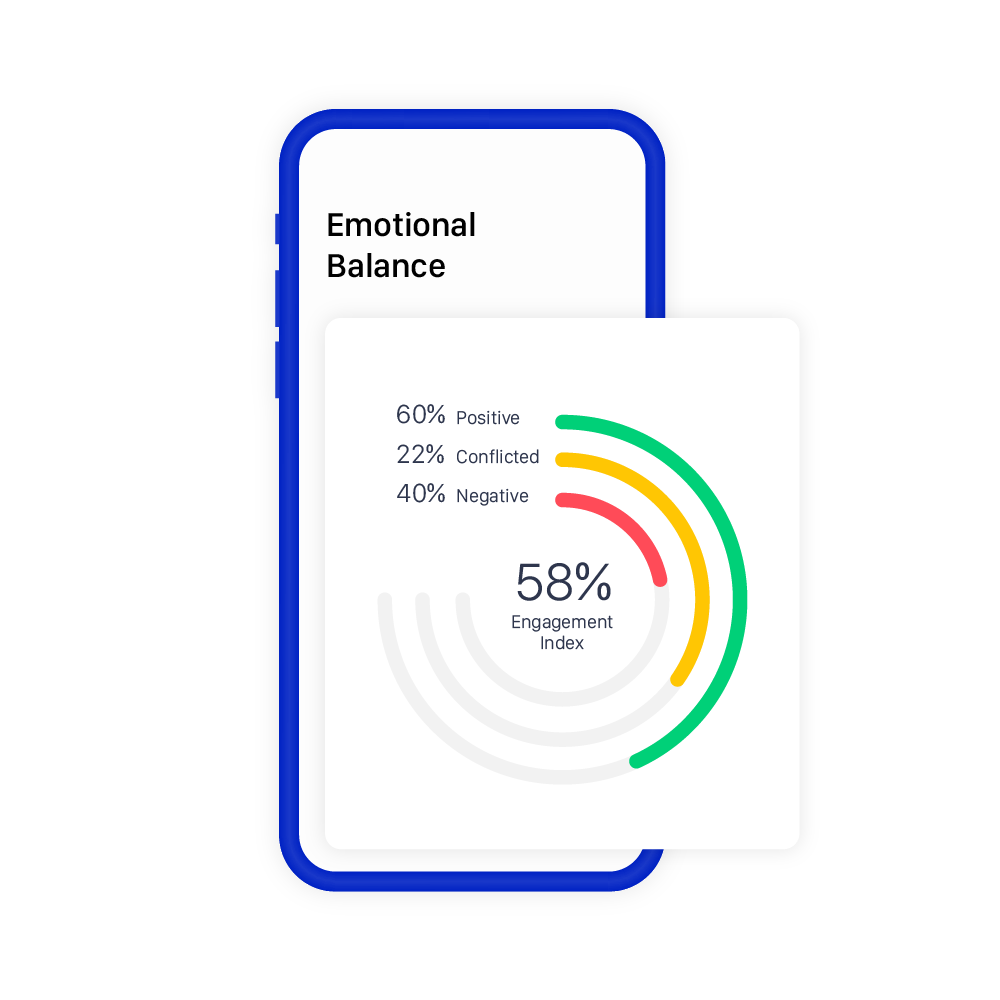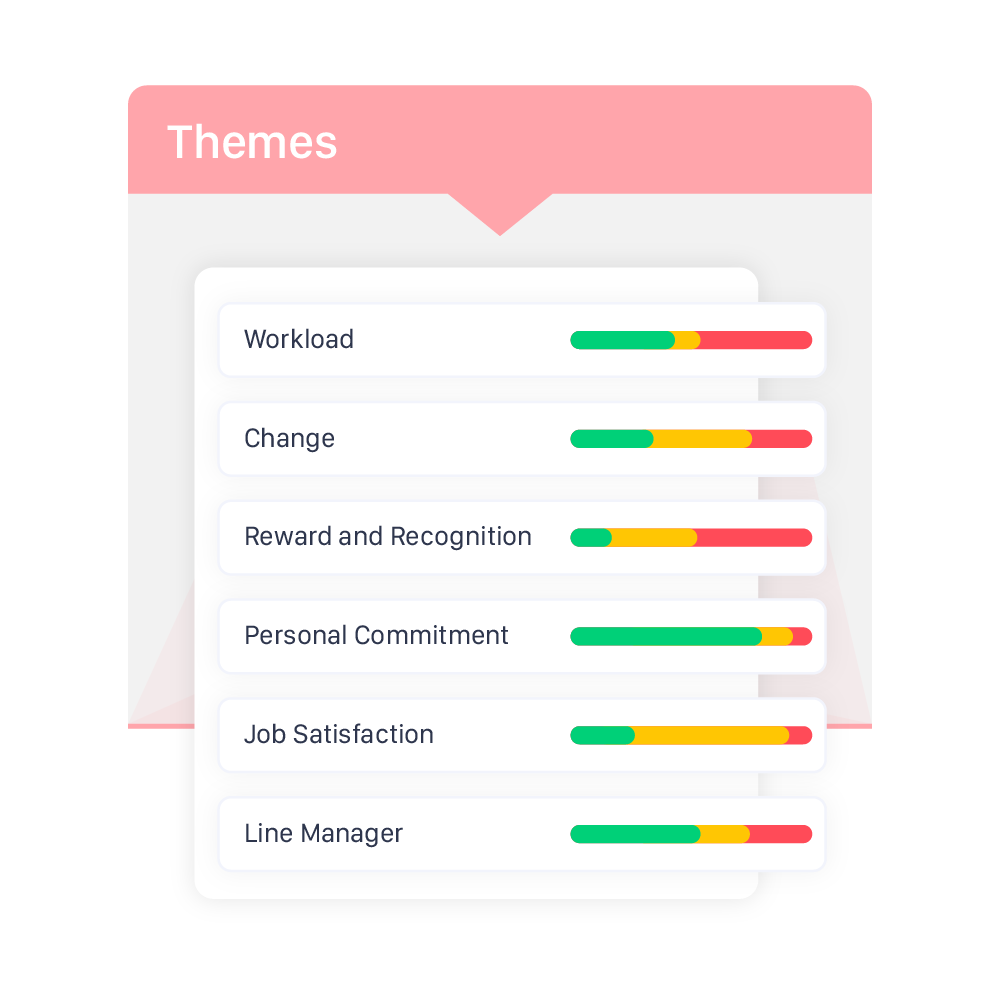 Evaluate, track & influence your culture
Discover the current values & behaviours driving your company, and make proactive culture shifts.
A company culture survey can help embed company values across your teams, while driving a specific set of behaviours amongst employees.
Investing in culture helps you:
Attract and retain the best talent
Learn what's resonating with your employees
Identify loopholes in existing culture
Develop and communicate meaningful brand values
Improve the understanding of the culture
Don't leave it to chance
As firm believers in taking ownership, we believe that being proactive about defining your existing culture will dramatically improve employee experience over time.
With the support of your dedicated employee engagement specialist, we'll help you leverage the full value of a business culture survey or a culture satisfaction survey, assessing how and when to make a shift.
Based on the results of the company culture survey, you'll gain a clear sense of what needs changing immediately, and how to shape your existing environment to build the culture of tomorrow.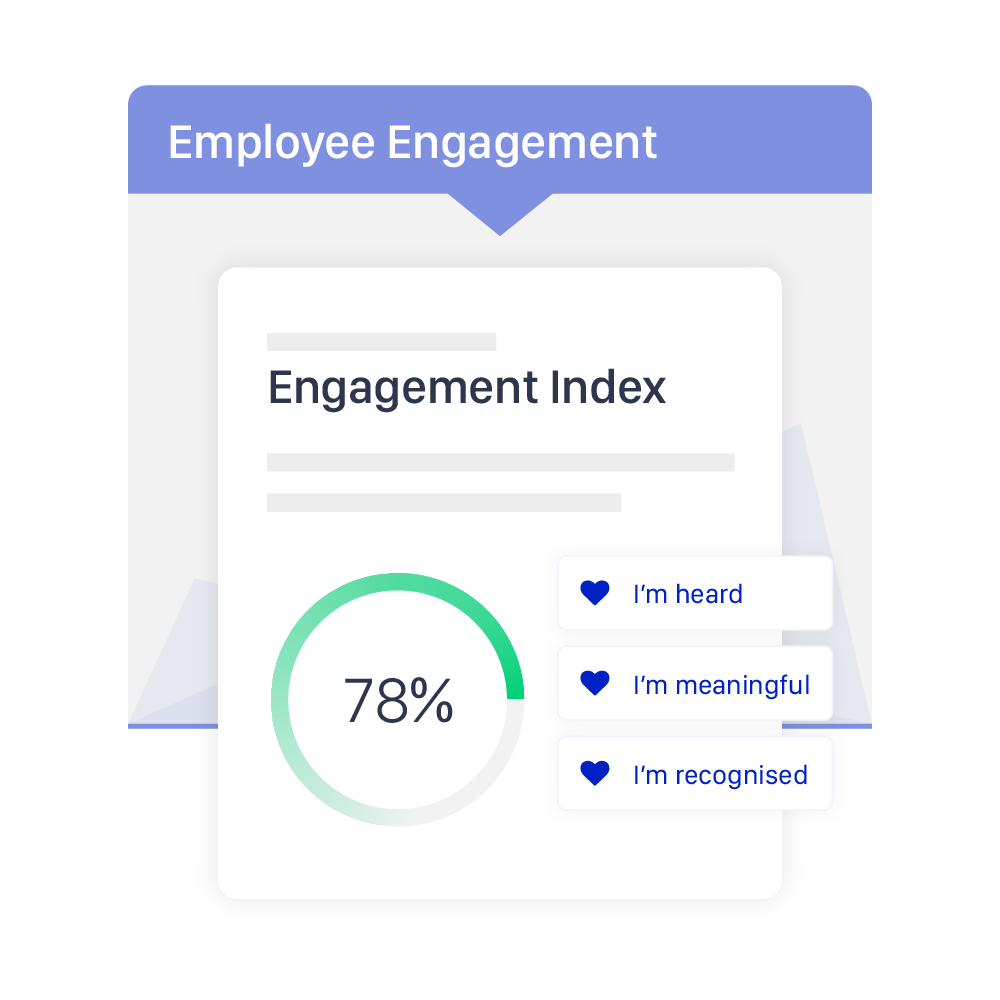 Put the focus on employee experience
Our culture survey helps you reveal the gaps in your existing culture, while focusing on human experience. The benefit of placing value on emotions is clear: if you take care of your internal culture, your employees will take care of the rest!
As you evaluate, track, and change your workplace culture, a survey will help you:
Identify what needs to change in your existing culture
Treat your employees like humans, not numbers
Empower staff members to buy-in and trust in your organisation
Drive purpose beyond profit, empowering your team from their own narratives and values
Create a strong brand DNA that influences your employees, clients, and industry-wide reputation
Frequently Asked Questions
How can I engage employees?
Paul Martin
2019-12-06T11:12:21+00:00
There are many facets to this, and many different ways how to improve employee engagement, but the key way to keep employees engaged is to communicate with them. Finding out what it is that makes them tick, and what helps them to perform well is the first stage in keeping them engaged. As well as this, you'll need to set objectives and goals that are concise and easy to understand. Using unrealistic goals will disorientate employees and make it hard for them to strive. A helpful and informed manager is needed to aid and monitor this process of engagement.
Book a demo with our team and start building the culture of tomorrow.