Resources
Explore our resources, from blog posts and press releases to free guides.
There are many ways to improve engagement, performance, culture and retention within an organisation. There is no one way to [...]
News Release A quarter of UK employees don't feel they fit in at work, new research of 11,000 shows. Experts [...]
Employee engagement and employee motivation. What's the difference?  Engagement is the agreement, for example, to perform a task. Motivation is [...]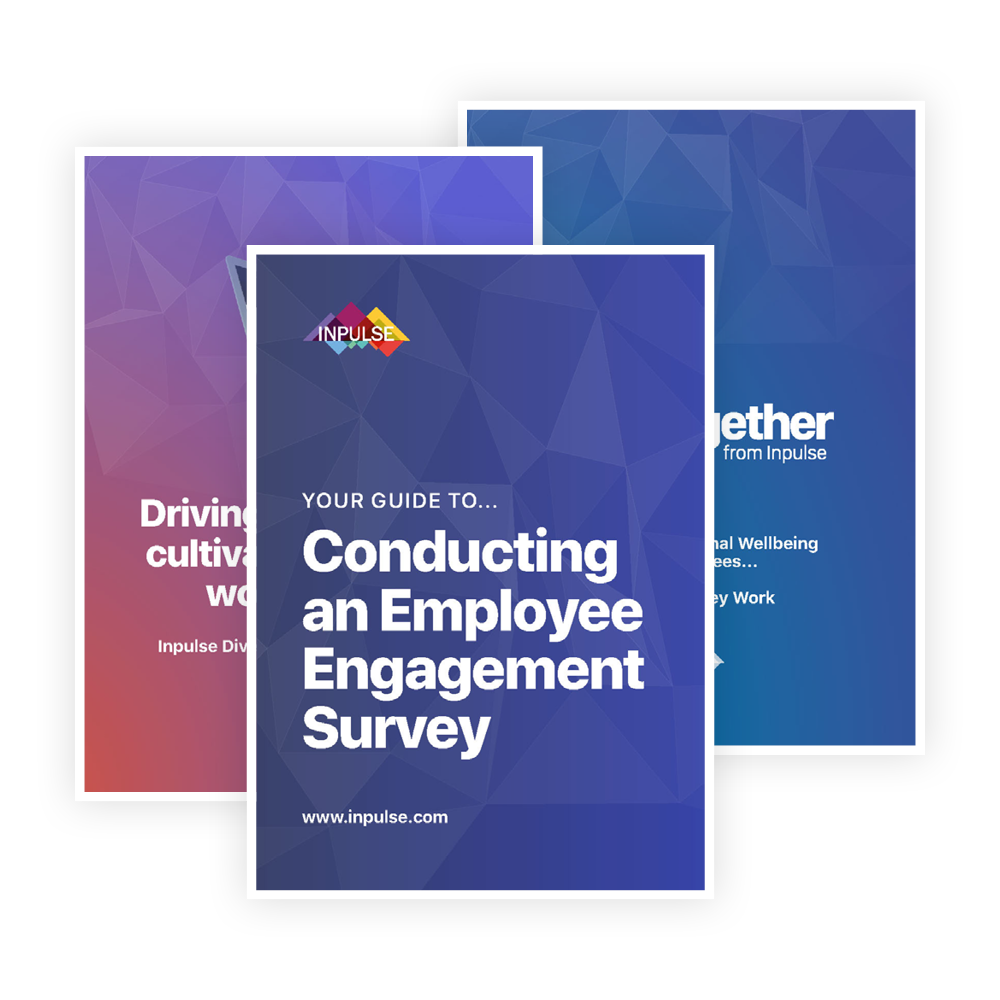 Free Guides
Download our free guides covering topics from choosing the right people success platform to conducting an employee engagement survey.
News Release A quarter of UK employees don't feel they fit in at work, new research of 11,000 shows. Experts [...]
News release UK employee engagement firm engages employees by giving them 75% of its shares  Employee engagement experts, Inpulse, the [...]
News release Diversity & Inclusion: Employee emotions range from 'valued' to 'uncomfortable' Significant differences shown by Black or Black British [...]