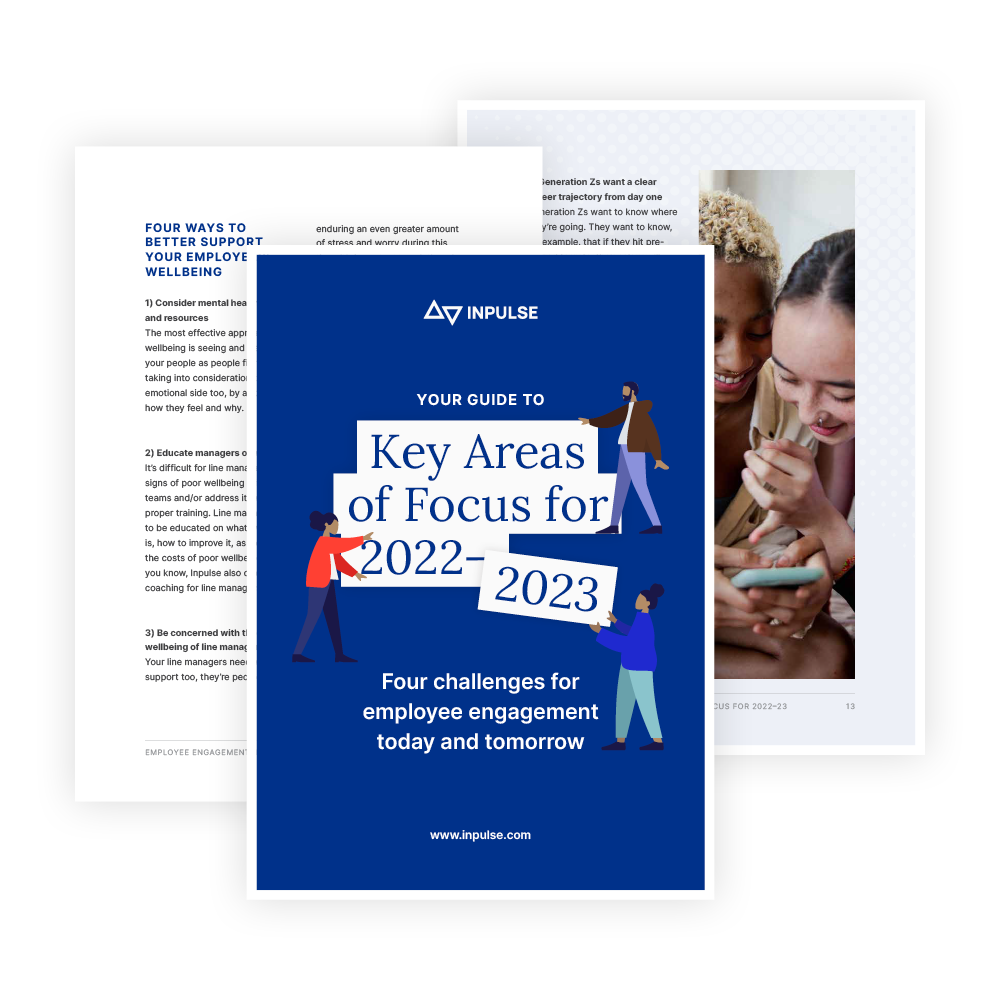 Free Guide: Key Areas of Focus for 2022–2023
There's a lot to think about in the world of employee engagement, especially after the last two years. 
This guide covers the areas we believe are most important over the coming months. It also includes a host of data and our expert tips for achieving success in:
Retention
Wellbeing
Diversity, equality and inclusion
Hiring and engaging Generation Z
Partner with Inpulse today to focus on emotions and revolutionise your approach to employee engagement.
Plus, refer to your free guide whenever you need!