About Us
Inpulse is a market-leading employee engagement consultancy that partners with businesses to help them measure, manage and improve their employee experience.
We offer clients an AI-powered survey platform, emotional analytics and our team's valuable experience to offer a truly unique service.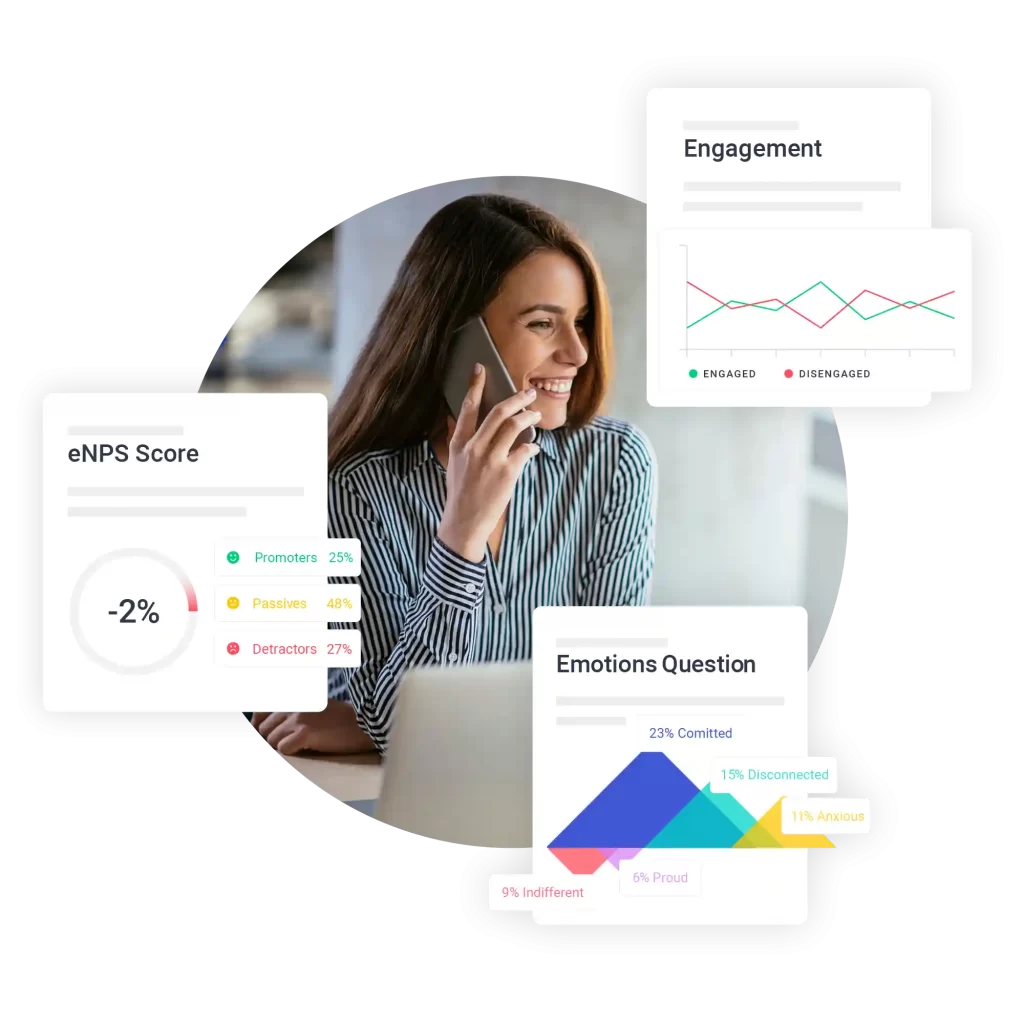 How Did We Get Here?
As Founder and CEO of Inpulse, Matt Stephens is a recognised authority within the world of employee engagement and experience. Having been named as a Top Global Influencer and expert for employee engagement in 2017, 2018, 2019 and 2020 alongside others including Sir Richard Branson, Josh Bersin, Simon Sinek and Jacob Morgan, Matt has also been recognised as a Top 30 HR Influencer in the UK.
Matt is a leading writer and commentator globally about employee engagement and wellbeing at work, with Inpulse work and research featuring in Forbes, HR News, Personnel Today, Yahoo Finance, HR Grapevine, HRD Magazine, and many more publications. Matt's popular and respected book The Engagement Revolution was published by LID in 2019 and endorsed by David Ulrich (the world's #1 thinker in HR), David Macleod (co-author of Engage for Success), Marshall Goldsmith (New York Times bestselling author of Triggers) and Russ Shaw (Founder of Global Tech Advocates).
Matt's passion is to support organisations to help their people thrive and be their best by improving their experience and how engaged they feel. Matt regularly advises and works with some of the world's leading organisations focusing on the employee experience and how to improve employee engagement by focusing on emotional analytics.
Watch the Inpulse Story
Matt Stephens shares the story of Inpulse.
What Makes Us Different?
You may have looked at other employee engagement companies, here's just a few things that make us unique.
---
Emotional Analytics
Inpulse is the only engagement specialist to offer AI-driven Emotional Analytics. We can tell you how your people feel and why – enabling you to take action and make a real difference.
---
Guided Process
We ensure you have the right engagement strategy and roadmap for your business, context and objectives.
---
Driving Response Rate
We help with survey rollout to ensure response rates start high and increase over the life of a project.
---
Internal Comms Strategy
We help you communicate survey findings to key stakeholders within your business.
---
Post Survey Workshops
We facilitate sessions to help you analyse and act on the insights provided by your survey.
---
Board Presentations
We provide an external voice to the board, which many clients find invaluable.
---
Gold Standard Approach
We give all customers our best package, no secret add-ons or hidden costs.
---
Constant Innovation
We put clients at the centre of our software development. We improve our platform through valuable input and working together – that is what it means to be customer-centric.
---
Employee Ownership Trust
75% of Inpulse is owned by our employees. Our conviction is to put the employee at the heart of the business and focus on clients' needs not shareholders.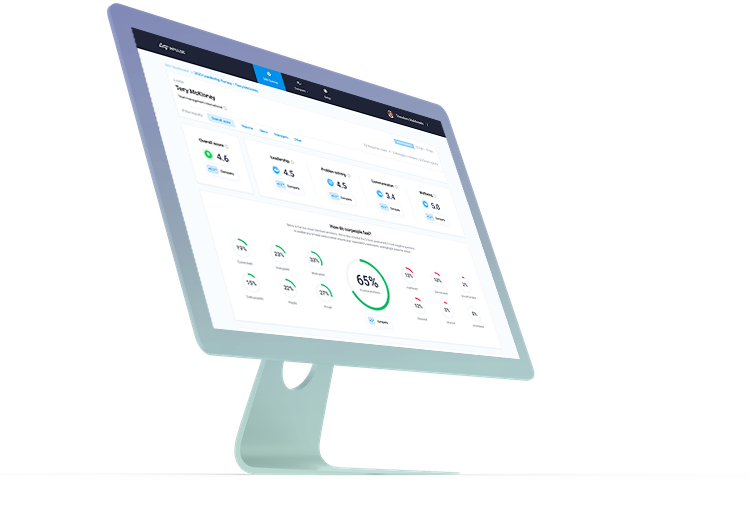 Partner with Inpulse today for
people engagement

that really works.